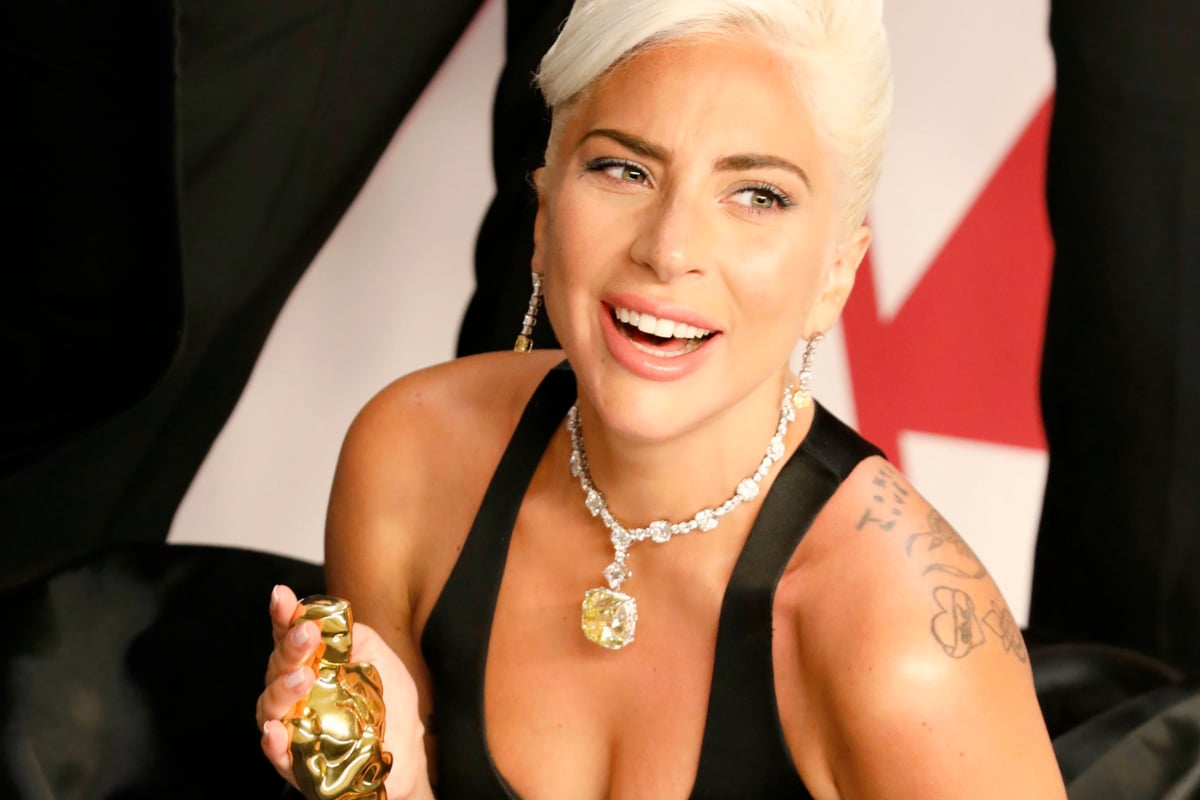 Before Lady Gaga was the Oscar-winning singer, songwriter and actress we know her as today, she was Stefani Germanotta.
An unassuming 18-year-old student at New York University (NYU), Germanotta studied at the university's Tisch School of the Arts, playing gigs at local bars around the city before dropping out to pursue her music career on her own.
Then, at the age of 22, Germanotta became Lady Gaga and went on to release six albums, win nine Grammy awards, star in her own Las Vegas residency and create some of the most iconic pop culture moments of the last decade.
Obsessed with everything Lady Gaga and Bradley Cooper like us? Check out this video about their friendship below, post continues after video.
But to some of her NYU classmates, she was an attention seeker who would never be famous. They even went as far to create a Facebook group called 'Stefani Germanotta, you will never be famous'.
Following Gaga's Oscar for Best Original Song for A Star Is Born's 'Shallow' at the 2019 Academy Awards, images from the troll Facebook group resurfaced on Twitter.
When Lady Gaga was in university, there was a Facebook group called "Stefani Germanotta, you'll never be famous" and now she is the FIRST woman in history to win an Oscar, Grammy, BAFTA and Golden Globe all in the same year. pic.twitter.com/UHMDQR84G4

— Majd (@majdgeorge98) February 25, 2019
"Stefani Germanotta, you will never be famous" pic.twitter.com/cyIsv8yET1

— Angela Morabito (@AngelaLMorabito) February 25, 2019