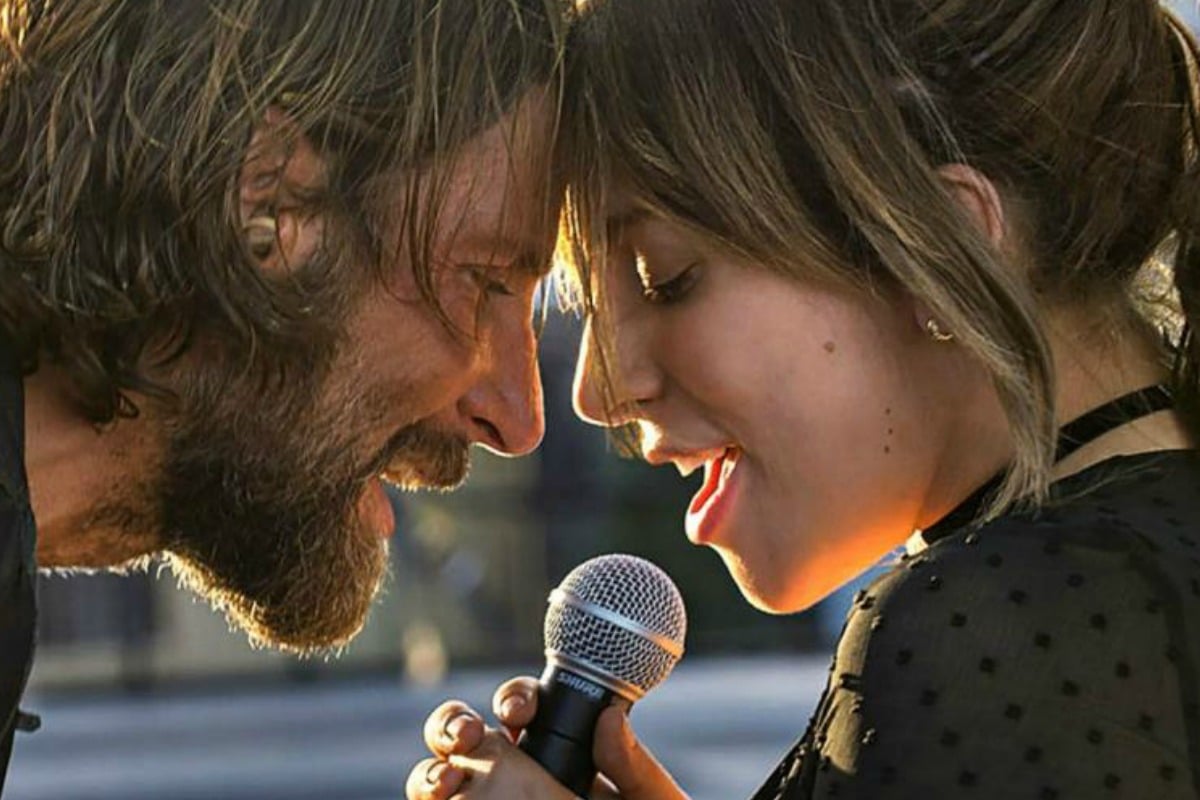 *Content warning: This post contains spoilers for A Star Is Born. 
Hello.
Yes.
After weeks of crying about that A Star Is Born ending and then looking at approximately 498059460 photos of Bradley Cooper as Jackson Maine, I still ain't over it.
I want to talk about the most important movie of my life all day, every day but work keeps getting in the way. ¯\_(ツ)_/¯
So, I came up with a very clever way of combining the two things.
You see, there's lots of hidden Easter eggs and little facts about the movie that you may have missed and I need to be tellin' the people about them.
Holly Wainwright, Rachel Corbett and Leigh Campbell debriefed on the movie after they watched it: 

So, here's a list of all the little A Star Is Born moments you may have missed… that are guaranteed to make you want to watch it again.
You're bloody welcome.
1. The movie was originally made in 1937. It has been remade three times – in 1954, in 1976, and in 2018.
2. At the beginning of the movie, Jackson and his driver pass a rainbow billboard that's covered in nooses. This is a not-so-subtle reference to how Jackson dies at the end of the film.
3. The iconic line "I just wanted to take another look at you" is in all the past versions of the movie.
4. At the cop bar, Jackson isn't leaning into Ally because he's a dirty old man, it's because he can't hear her.
5. The first time Bradley Cooper heard Lady Gaga sing she was singing Edith Piaf's"La Vie en Rose" at a charity event. They basically recreated this moment for the movie.