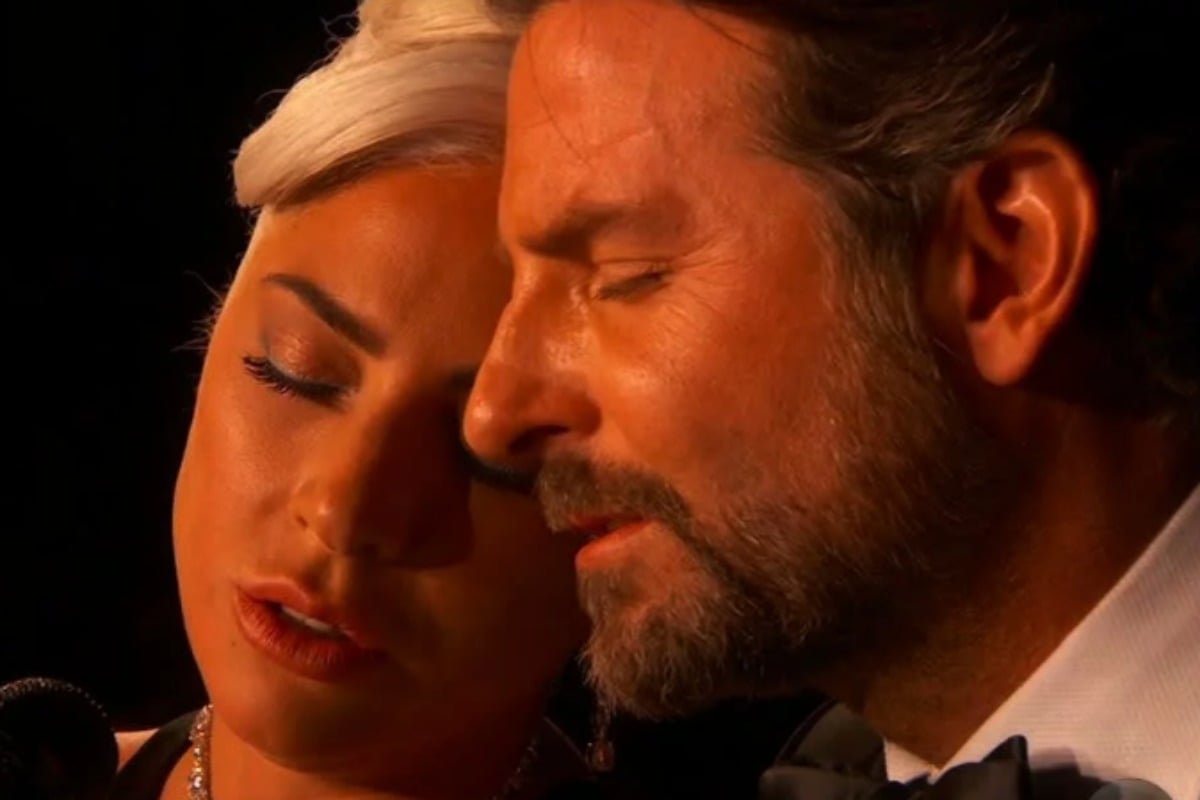 Lady Gaga and Bradley Cooper's much-hyped performance of 'Shallow' at the Oscars was every bit as electric as fans had hoped.
Now Gaga has given an insight into how she and Cooper prepared to perform the Oscar-winning song.
In the press room at the Academy Awards, the 32-year-old singer commented on her performance, revealing the conversation she and the A Star Is Born director had before their final rehearsal.
Let's rewatch the performance:
"He said, 'One of the hardest things in life is to be brave enough to be yourself. I wish to everyone that is going to that celebration to feel a joy inside of them'," the actress said, according to People.
"That's actually what Bradley said to me yesterday, right before we did our last rehearsal for this performance of 'Shallow'.
"He said, 'Let's just drop a little bit of joy.' And I said, 'Okay.' And turns out, joy did a whole lot for me."
As Gaga said, the pep talk worked, inspiring an impressive performance that definitely sparked joy in the audience.
But the pair may have done a little too good a job at making viewers happy, with many taking their latest performance as proof they're in love.
That Lady Gaga and Bradley Cooper duet was pretty romantic not gonna lie…honestly they'd be perfect as a couple. #oscars

— Mack – #FlyEaglesFly (@MacAttack715) February 25, 2019