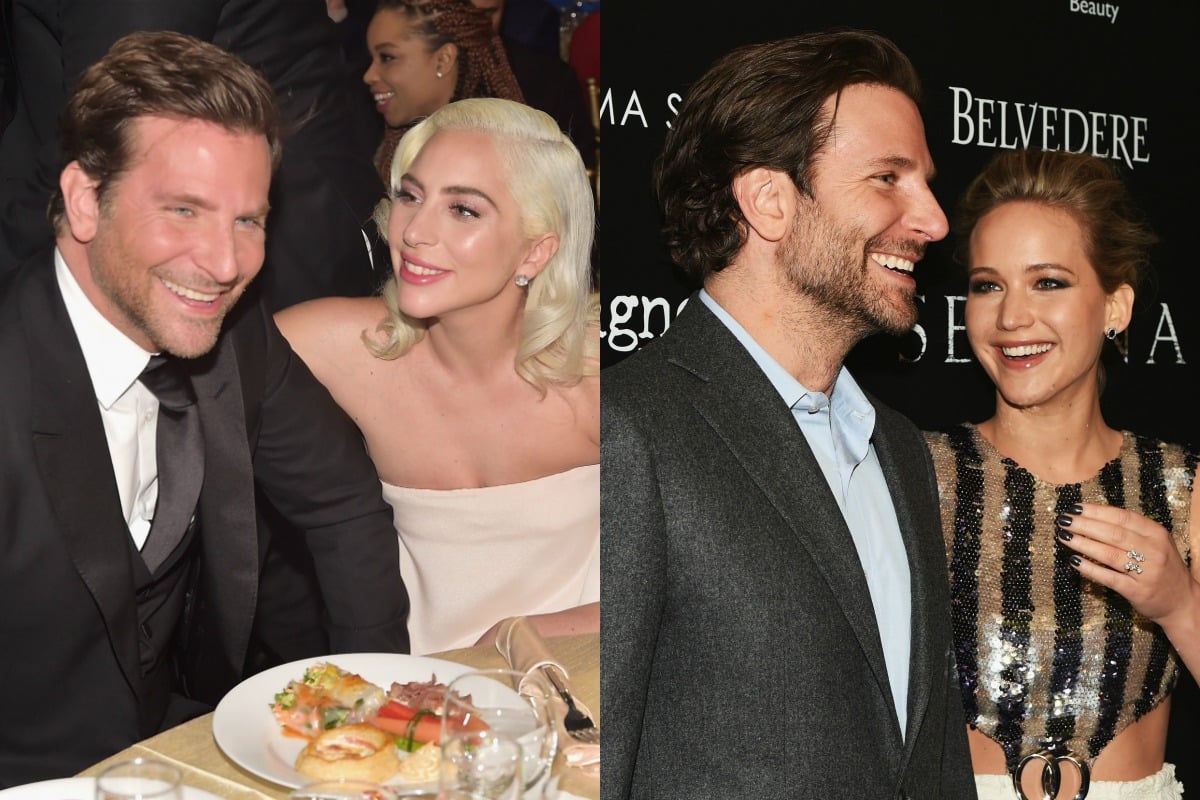 Something a little odd happened last year.
Almost overnight the world became obsessed with two people – they had never met – getting together.
Bradley Cooper and Lady Gaga played star-crossed lovers in the 2018 remake of A Star Is Born.
In the movie, Cooper played an ageing country musician named Jackson Maine who fell in love with an unknown singer called Ally (Lady Gaga).
As Ally's star rose, Jackson's fell, and despite their love for each other, the movie did not have a happy ending.
Watch Bradley Cooper and Lady Gaga perform Shallow at the Oscars. Post continues after video. 
But that didn't matter to the millions of people who saw the film.
Because nearly every single person left the movie cinema with one thing certain in their minds – Bradley Cooper and Lady Gaga loved each other. According to millions of strangers around the world, they needed to leave their respective partners/babies immediately and give us the goddamn happy ending we so desperately deserved.
Then there was the Oscars performance which contained an almost inappropriate level of eye contact, head tilting and neck nuzzling.
Then came the breakups.
In February, Lady Gaga announced she had left her fiance, Christian Carino.
In June, it was announced that Bradley Cooper and his long-term partner, Irina Shayk, had gone their separate ways.
All of this only added neck nuzzling-fuel to the Cooper/Gaga fire.
People are convinced Cooper and Gaga have something special and that they must risk everything to get together.
But. 
This isn't the first time Bradley Cooper has had a 'special relationship' with one of his co-stars.
In fact, it's kind of his thing. Cooper seems to have an almost mesmerising effect on his co-stars. He leaves them a little star-stuck and a little in love. And vice-versa.