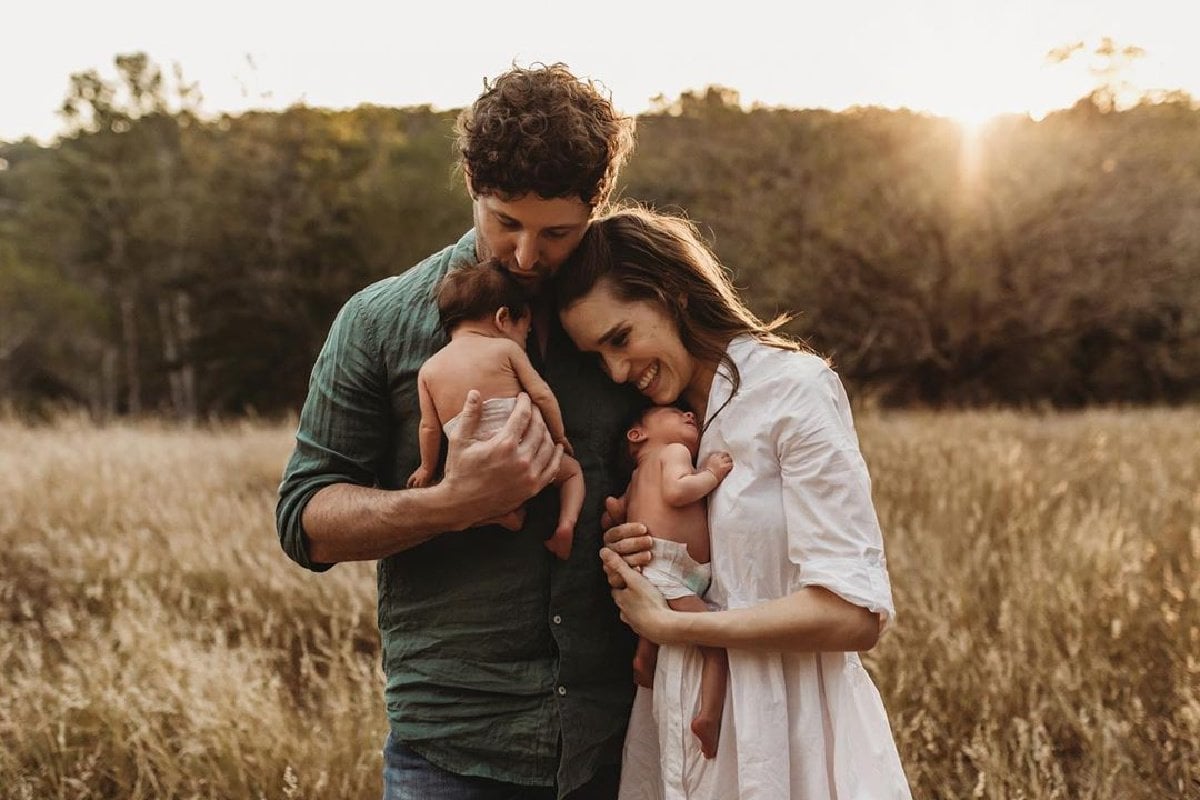 Purple Wiggle Lachy Gillespie and his fiancé Dana Stephenson have opened about what life is now like with twin newborns. The couple who welcomed twin girls, Lulu and Lottie, back in September explained how things have been going since.
"Life with newborn twins is brimming full but we already can't imagine life without them in our arms," Dana wrote in an Instagram update.
"This is just one of so many beautiful images captured by @bridgetwoodphotography when Lulu and Lottie were barely weeks old and already we have all grown and learned so much together in that time. It was so precious to stop and breathe in these moments and to now have such special photographs before life with twins really took off," she continued.
"I also wanted to take a moment to say thank you to the people who have held us in their love and care, supported us near and far, our families and loved ones, and for every twin mama who has so generously shared pieces of advice and words of encouragement as we navigate this whole new world with our girls. I am grateful to every single one of you," she wrote.
"It's certainly very full, busy, relentless and overwhelming at times and I have the utmost respect to any multiple parents out there!"
Dana ended by sharing how grateful she is for her partner and new dad, Lachy.
"So, so grateful for the beautiful man by my side each and every step of the way, @lachy_wiggle our children are so very lucky to have you as their Daddy," she added.
On September 12, Lachy and Dana announced the arrival of their daughters on social media. The couple never once shared that they were expecting.