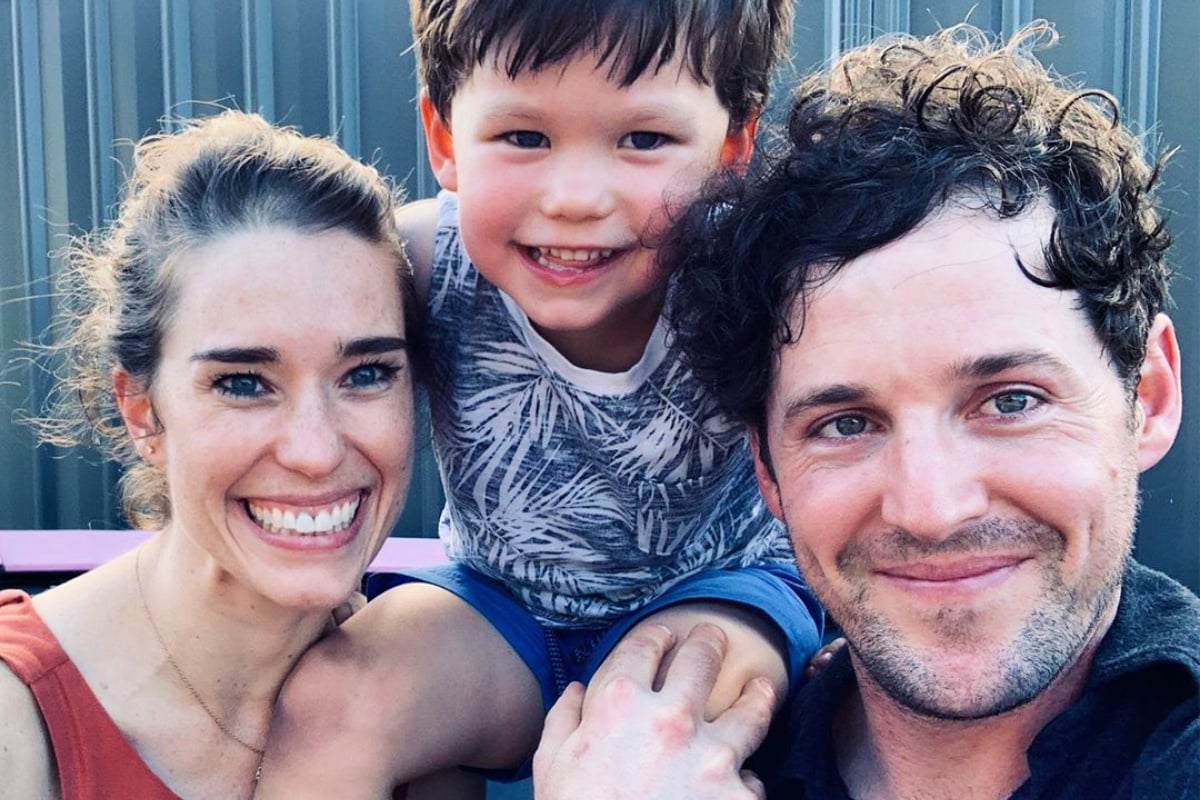 Purple Wiggle Lachy Gillespie and his girlfriend Dana Stephenson have announced they're engaged.
The happy couple shared the news in an Instagram post alongside a cute family photo.
"On Thursday night, Dana asked me to marry her at home under a fairy light sky and and a very excited little boy in a beautiful bow tie,"  Lachy wrote.
Dana, a mum-of-one and a senior artist for the Australian Ballet, also shared the news on her Instagram account, saying both she and Lachy proposed to each other.
"At the end of our summer holidays, I walked into the most beautiful surprise – a room filled with the most incredible flowers and Lachy singing at his piano and then asking me to marry him. It was such a surprise and so special," she said.
"It was something very meaningful for us to both have the opportunity to propose to one another, each in our own way. Last week, with the most beautiful (and excited!) little boy by my side in a special bow tie, it was our time to ask Lachy our special question – and it was so, so wonderful."