Here is a short, but succinct, list of things I will never, ever understand:
1. Quantum physics.
2. Figuring out what all the ingredients are in my beauty products.
3. How the heck it's been six-and-a-half weeks and we still have NO IDEA whether Kylie Jenner is or isn't with child.
We all thought the fact that the 20-year-old hasn't posted a recent image of her entire body since the 'news' broke was for sure evidence a Baby Kylie was on the way.
Then a rep for Caitlyn Jenner said that she was told about her daughter's pregnancy "some time" before the rumours first began.
After a whole heap of sneaky pics and a 'sort of, not really, but we'll definitely take it' confirmation? Kylie Jenner's pregnancy was practically a fact.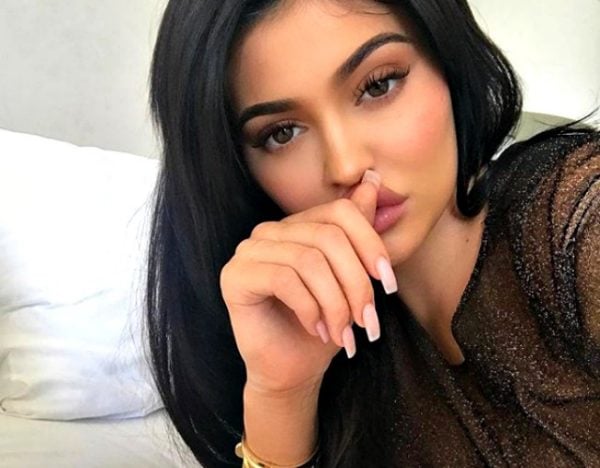 Then, paparazzi photos of the youngest Jenner's bump surfaced. It appeared the world had finally, FINALLY got the (visual) confirmation we so desperately deserved craved.
Until Kylie Jenner brought us crashing back down to Earth by proving the photos had actually been digitally altered to make her appear larger - that is, more pregnant - than she really was.
To add insult to injury, Kylie then shared her first full-length body shot in MONTHS, complete with sister Khloé (who is also rumoured to be pregnant...).