To be honest, most of us are terrible at identifying where photos have been edited.
When news breaks that another Insta-celebrity has "clearly" photoshopped their images, no matter how long most of us spend looking at the photos, it does not become any "clearer".
That's why it was particularly helpful when reality star and business owner, Kylie Jenner, helpfully pointed out the clues for us.
For the past month, paparazzi have eagerly followed every move of Jenner, after rumours circulated she was pregnant.
So, when photos surfaced earlier today of an allegedly "pregnant" Jenner, she needed to shut this sh*t down.
Kylie Jenner's baby bump made its first appearance today ???????? pic.twitter.com/1DVurdz3vp

— Pop Connect ???? (@ThePopConnect) November 5, 2017
Looking closely at the car lines, you can tell the photo has been stretched and digitally manipulated.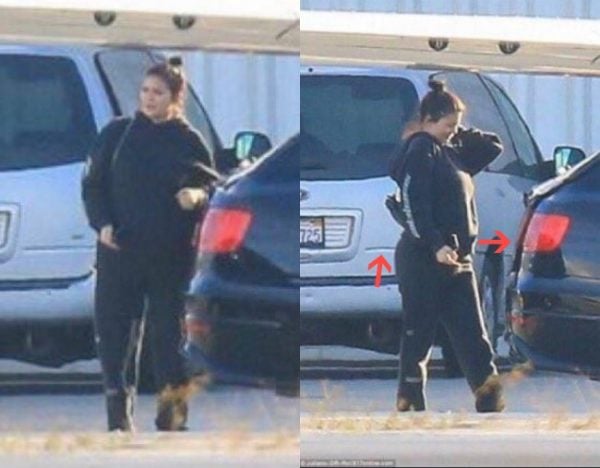 Moving left to right on my excellent red arrows, you can see the line on the car bends upwards. The second arrow shows how the back of the black car has been weirdly stretched out. I can't quite identify how, but it's definitely different...
The 20-year-old also tweeted her own photos, showing the "crooked lines".
First of all if you're going to photoshop my photos blogs/paps!! Check for the crooked lines in the background.2nd photo is clearly altered pic.twitter.com/c9fi0EyhWB

— Kylie Jenner (@KylieJenner) November 5, 2017
While I'm not expert in photoshop the message moving forward is: LOOK FOR THE LINES, PEOPLE. THE LINES.
Listen: The Kardashian/Jenner household have turned rumoured pregnancies into PR gold. This is how.