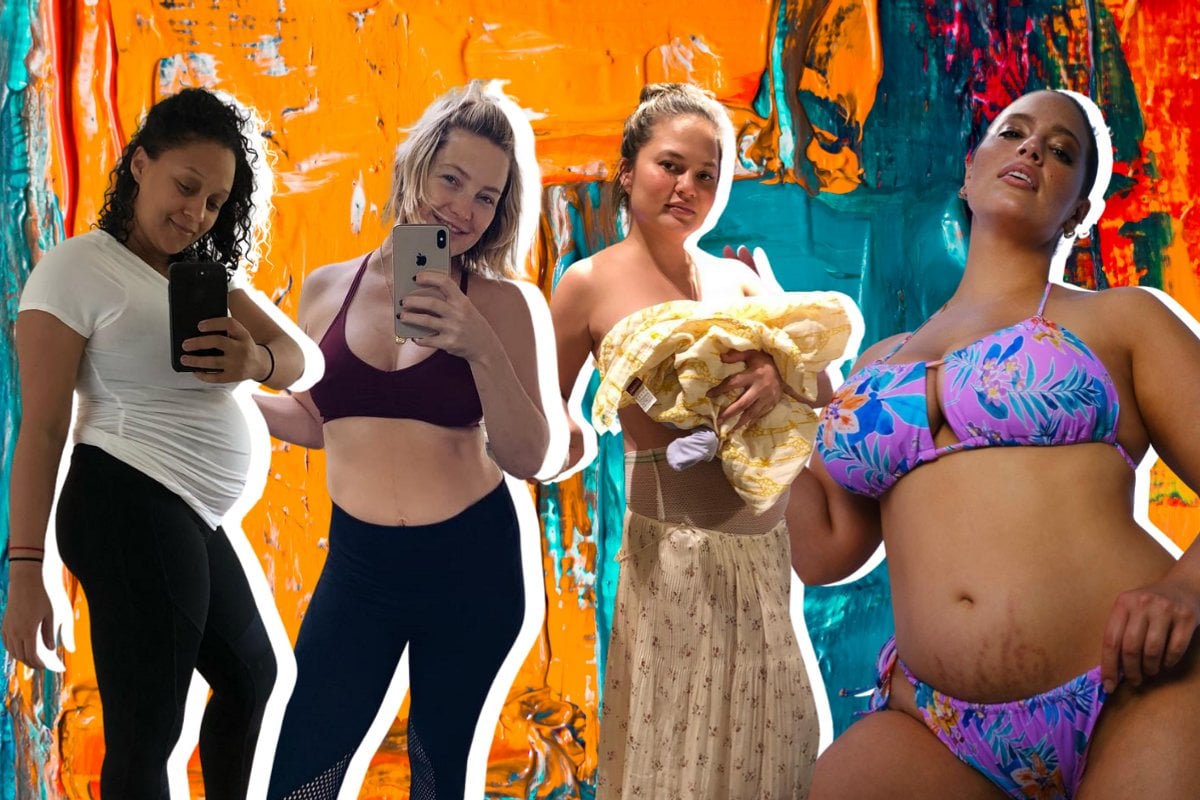 Although we love following celebrities on social media, sometimes their photos can be a little too glitzy and perfect to ever relate to us everyday women.
Especially when some of these women give birth, hide for a few months and then return to the spotlight looking as fabulous as ever.
How celebrities are getting creative in isolation. Post continues below.
However, over the years Instagram has become a little more real; and even the most famous Hollywood stars are now more candid with their audience. Even after having a baby.
Just this week, actress Amy Schumer shared a nude, mirror selfie to Instagram, writing: "Feeling like my c section looks cute today!"
Which is a relief and reminder that even if they have thousands or millions of followers on Instagram, celebrities are just people who experience normal things like C-section scars and all.
So without further ado, here is Amy Schumer and nine other celebrities who have candidly shown us what real bodies look like after having a baby.
Amy Schumer