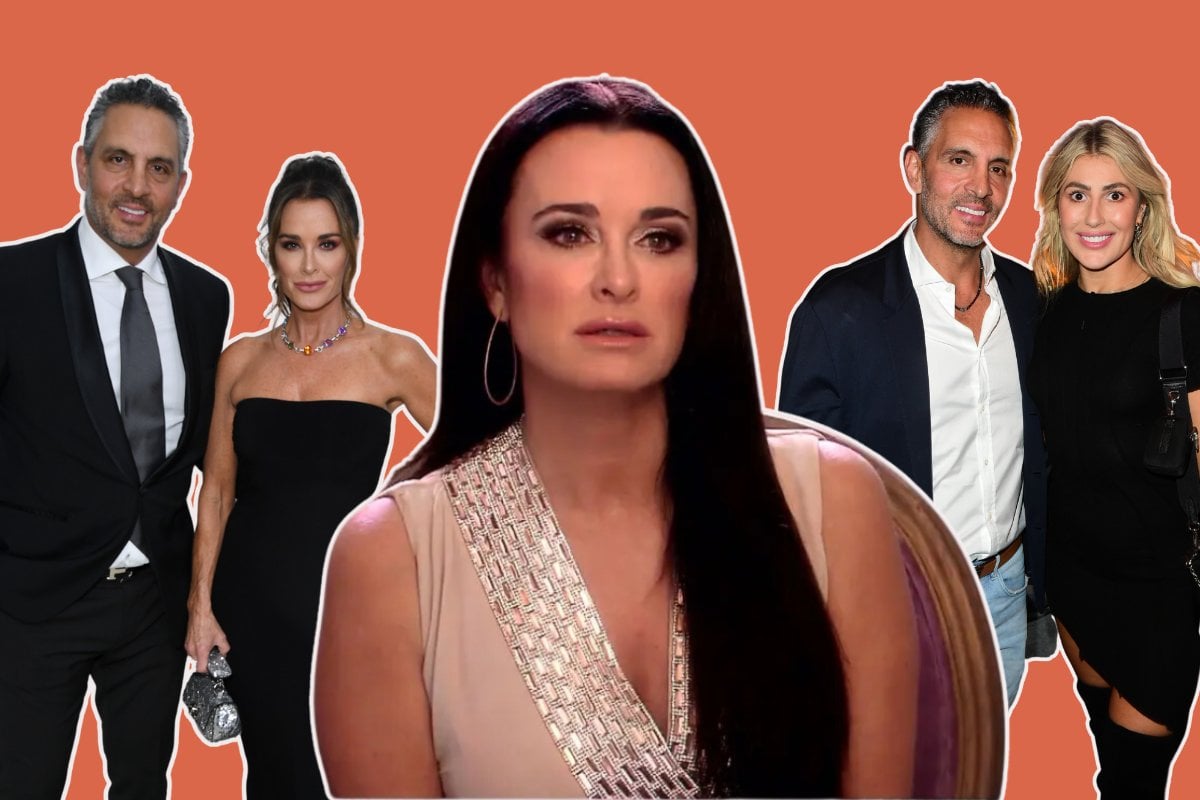 The marriage separation of Kyle Richards and Mauricio Umansky just keeps getting more chaotic.
The longtime reality TV power couple are fan favourites on The Real Housewives of Beverly Hills, which meant that when they announced they were separating in July after 27 years of marriage, the reality world basically imploded.
But life moves on!
For Kyle, the split will feature in the new Beverly Hills season about to debut, and for Mauricio, he's since turned his attention to another reality show, Dancing With the Stars, which he joined as a contestant.
And this is where things get messy.
It appears that Mauricio has become romantically linked to his DWTS dance partner, Emma Slater.
Ah, it's a tale as old as time. Boy meets girl. Boy dances with girl on a national dancing reality show. Boy and girl end up dating.
In photos published by Page Six, Mauricio and Emma were papped holding hands on the way out of a Beverly Hills restaurant. According to OK! Magazine, an eyewitness claimed the two were kissing as they sat next to each other on their three-hour-long date.
And how does Kyle feel about this? Based on her recent Instagram activity... not great!
The reality TV star deleted a post she had initially dedicated to Mauricio which featured a photo of her ex-husband alongside Emma. While it's unclear what motivated the deletion, the timing of the decision paints a picture: the reality star did it a day after the photos surfaced of the two DWTS co-stars holding hands.