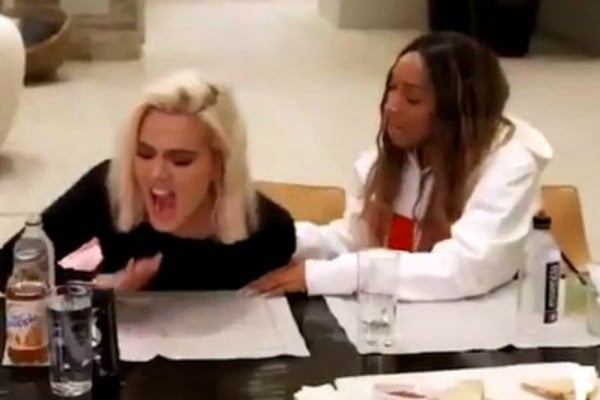 It's a dark day for Keeping Up With The Kardashians fans.
The final episode of season 16 has just dropped in the US, meaning weekly topics of conversation will be considerably less Kardashian-heavy for the coming months.
In other words… we'll have nothing to talk about at all and it's going to be a very long winter.
Watch the season 16 trailer below. Post continues after.
But while the season has sadly come to an end, it's also given us closure on a cheating scandal that has occupied our social media feeds, nay, lives for approximately 300 years (five months).
News broke in February that Khloe Kardashian's partner Tristan Thompson, who is also the father of their daughter True, cheated on Khloe with Khloe's sister Kylie Jenner's best friend Jordyn Woods. It's all very confusing, but if you know, you know.
Throughout season 16, everything that happened behind the scenes of the Jordyn Woods/Tristan Thompson cheating scandal has been captured on camera thanks to Kris Jenner and the powers that be, so we can finally sleep soundly knowing exactly how it all played out away from the headlines.