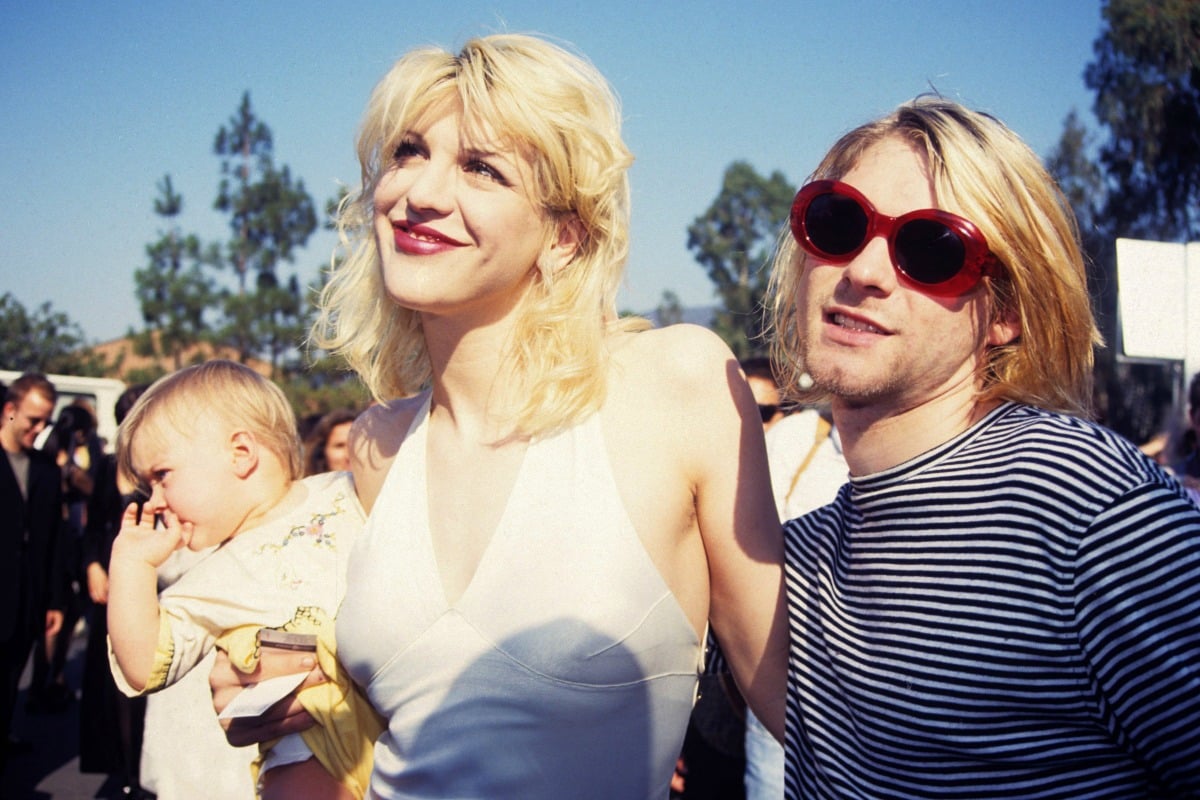 Warning: The following deals with suicide. For 24-hour crisis support, call Lifeline on 13 11 14. 
1992. An unnamed record executive offers Vanity Fair his thoughts about the relationship between Nirvana frontman Kurt Cobain and Hole singer Courtney Love.
"Courtney and Kurt are the nineties, much more talented version of Sid [Vicious, of the Sex Pistols] and Nancy [Spungen]… She's going to be famous and he already is, but unless something happens, they're going to self-destruct.
"I know they're both going to be big stars. I just don't want to be a part of it."
It was tragically prophetic, that statement.
Kurt Cobain died by suicide two years later at the age of 27, leaving behind Courtney, their 18-month-old daughter, Frances Bean Cobain, and a legacy as the voice of his generation. Twenty five years on, that legacy endures, as do inflated tales about his relationship and the role it may have played in dragging Kurt into the depths of addiction and despair, onto that path of self-destruction.
When Kurt Cobain met Courtney Love.
Like much of Kurt Cobain and Courtney Love's relationship, the details of how they came together are sketchy. Reports from various articles and books put their first meeting between the mid and late 1980s. According to the book Come As You Are: The Story of Nirvana by Michael Azerrad, they first spoke after one of Kurt's concerts at a Portland nightclub in 1989, and were both immediately struck by each other. Courtney described him as "beautiful"; Kurt, her as "a classic punk rock chick".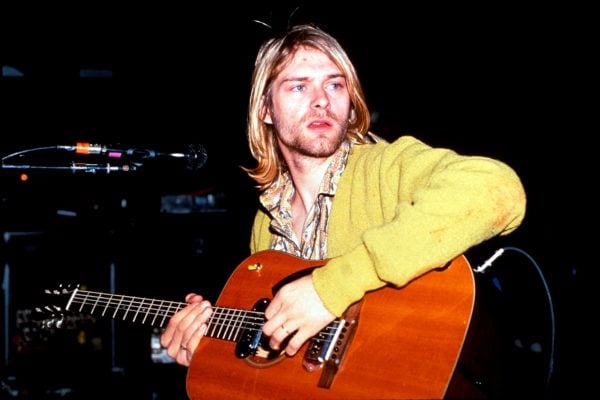 Mixed in the same alt music scene, Courtney later befriended Kurt's bandmate, drummer Dave Grohl (today famous as the Foo Fighters frontman). Azerrad wrote that she saw Kurt again at a show in Los Angeles in May 1991, and expressed her affection by punching him in the stomach. He punched back and they began wrestling. "It was a mating ritual for dysfunctional people," Courtney quipped.