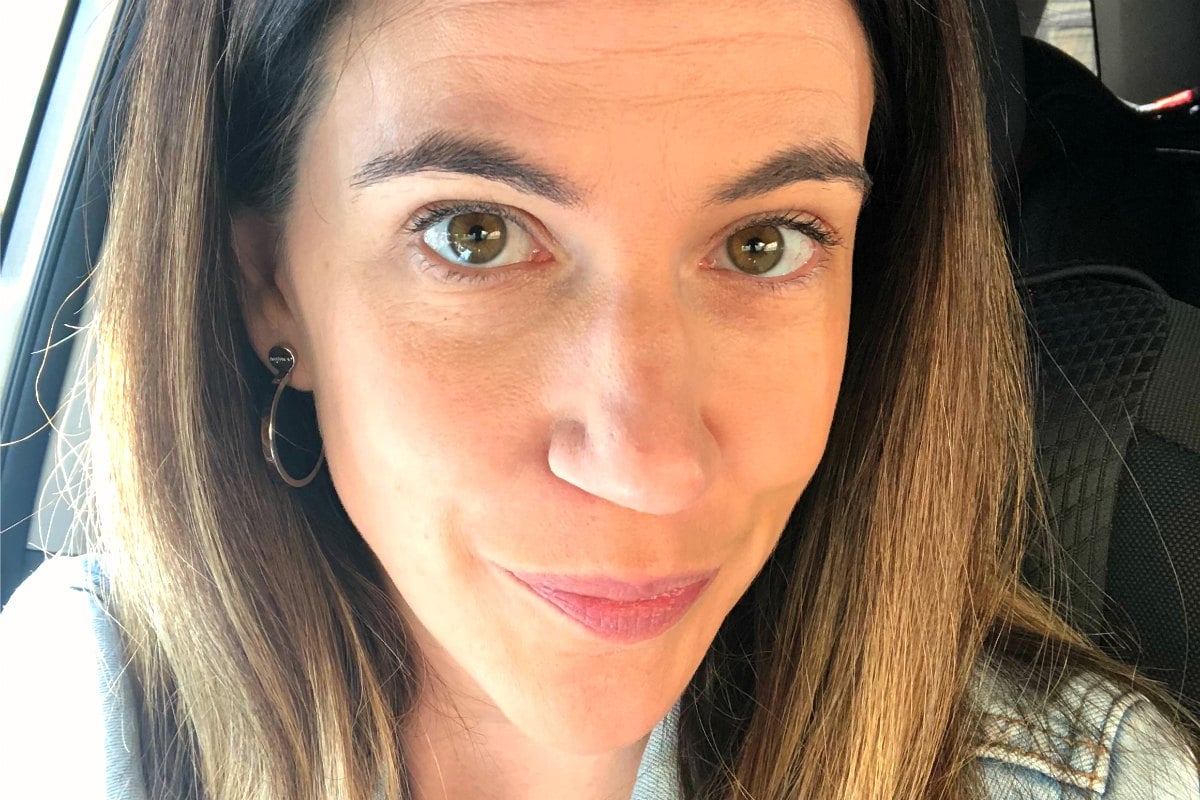 'Ping.' My email alert sounded at work.
As I glanced at the subject line and read 'Kris Kringle' I of course prioritised reading this over the work I was doing (important deadlines can wait right?!) because KK is ESSENTIAL to get right.
It is a common fact that no one wants to be THAT person in the office that gives the cr*p KK present and no one wants to be the poor sucker who is receiving it. So I clicked open eagerly to read what was inside.
What I found enclosed in the body of the email however, wasn't what I had anticipated.
Rather than the usual festive message with general instructions of how KK will run or who your gift recipient is, it was an "ethical hierarchy of gift giving" through a visual graphic.
It was this: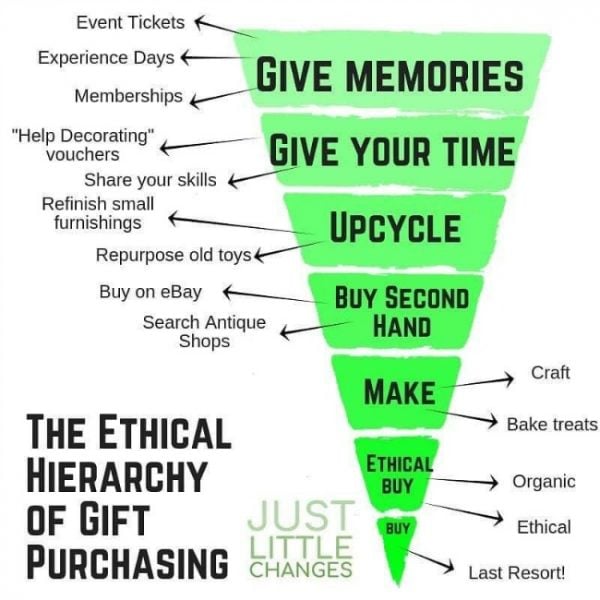 While I appreciate the well-meaning thoughts behind sending out this shopping guide and value the principals it is encouraging, a feeling of annoyance crept up inside of me.
At first I couldn't put my finger on why. But after reading the remainder of the email that included the other KK instructions, the $10 limit requirement, when and where we were to bring our gifts, how the gift should be labelled and who our recipient would be, it dawned on me. KK is too much pressure.
And unfortunately it was too late to opt out.
The innocent and fun nature of what KK is meant to be, a way to spread festive cheer amongst a group of people by giving gifts, has instead seemingly become a very specific set of requirements we need to fulfil.