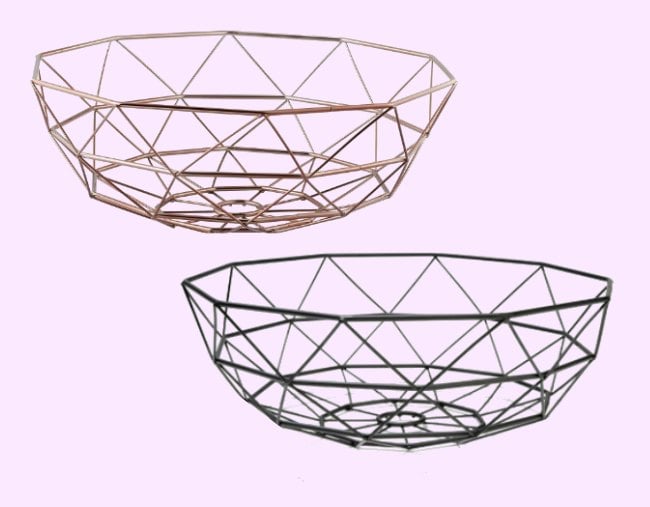 If you think a that a wire fruit bowl is just a mere fruit bowl, than you probably haven't been spending enough time on the Kmart Mums Facebook group.
Luckily, we've got you covered.
Their latest design trend involves turning a basic, $6 wire fruit bowl (available in black and rose gold) into a stylish lamp or light shade, with some members elevating the design with fairy lights, crotchet and other decorative accents.
Members found they could easily assemble the quick DIY by threading the bowl through a light fixture and screwing the bulb in to secure the design.