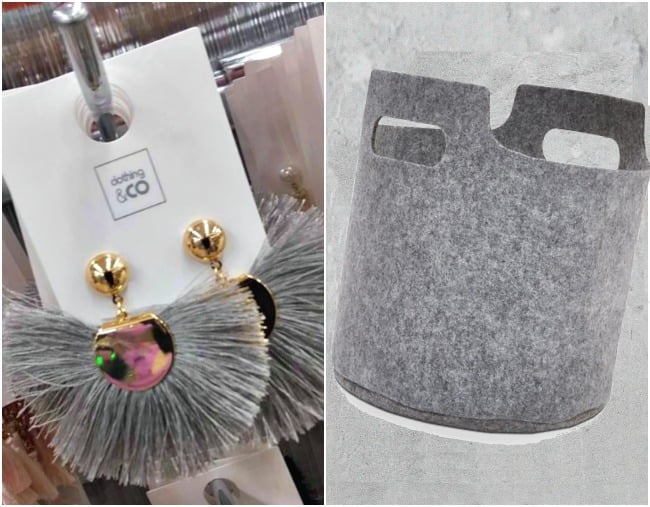 There's nothing we love more than a Kmart hack and we just discovered a one-step wonder solution that you can do from start to finish in an afternoon.
And it'll cost you just $10.
The trick was discovered by Queensland woman Kylie Lowe who heads the blog An Unfinished Life.
All you need to make one for yourself is a Round Felt Storage bag ($6) and a pair of earrings, the more dangly and tassle-filled the better.
The felt storage bag itself measures 25cm in height with a diameter of 22cm and you could use it as a day bag, a little book bag or even as a shopping bag if you're ducking to the shops for something small.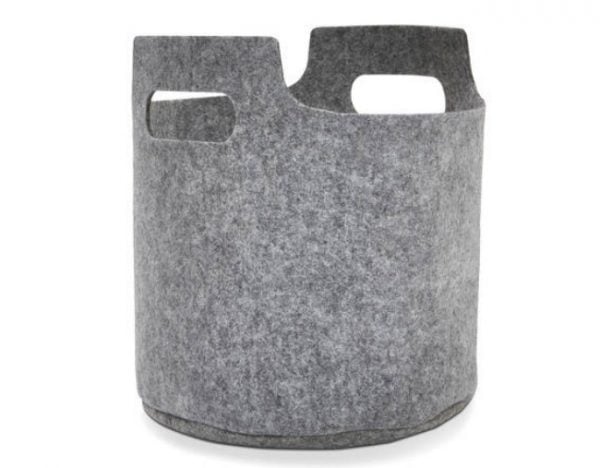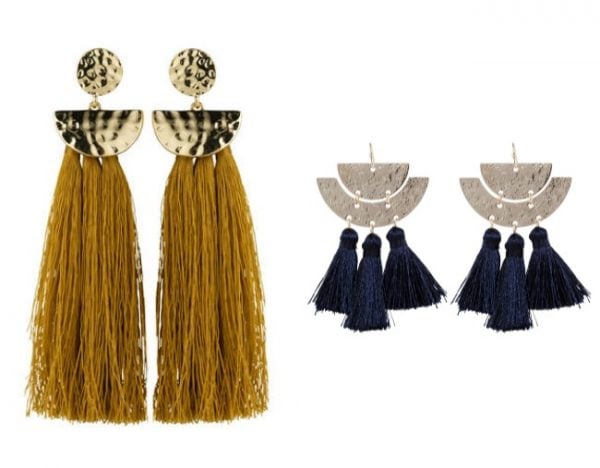 Left - Shoulder Duster Earrings in Mustard, $4.
Right - Beaten Half Moon Earrings, $4.
Left - Multi Tier Tassel Earrings in Blush, $4.
Right - Tassel Disc Earrings in Navy, $4.
Now all you need to do is attach the earring onto each side of the bag and voila you're done. Although earrings with a separate backing are easier to attach, you can play around with 'hook earrings' too, if you have a set of pliers handy.
Just gently close the space between the hook and the inside of the bag so the earring stays in place and doesn't shift around. For extra insurance you can super glue the earring hook down too.
Then you can get creative by attaching an entire line of tassle earrings around the bag or keep things simple with just one feature earring as Kylie has done.
Speaking to Mamamia, Kylie says she loves her DIY creation.
"I love it and have gotten a terrific response by readers," she says.
Writing on her blog she says it's a simple trick, but it makes a big difference.
"It goes with so many things in my wardrobe as I wear lots of grey in winter. I have received a bunch of compliments about it and even been asked to make one for a friend as a Christmas gift. This may be just a tiny hack, but it has lots of impact!" she writes.
What do you think of this ridiculously simple Kmart hack? Would you try it yourself? Tell us in a comment.
For more Mamamia fashion content, Mamamia heads backstage at Sydney Fashion Week to ask our local fashionistas what their biggest fashion splurge was.