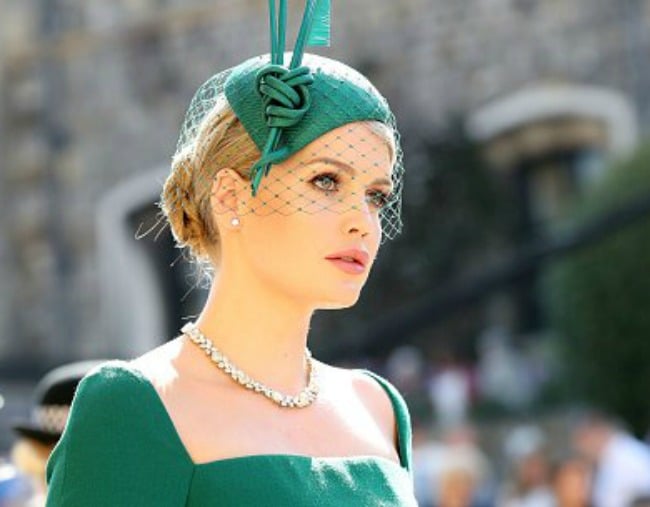 All eyes turned to Meghan Markle as she arrived at St George's Chapel, but before the bride's entrance there was one person guests and viewers at home couldn't stop staring at.
Lady Kitty Spencer, a model and the cousin of Prince Harry and Prince William, looked impeccably stylish in a green fascinator and floral Dolce & Gabbana dress. Oh, and people couldn't help but notice she looked like her aunt, Princess Diana.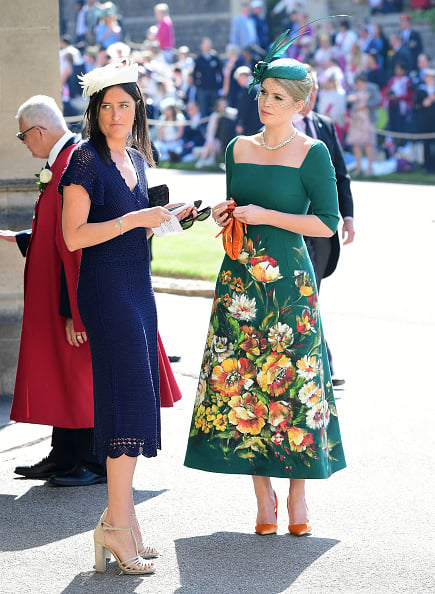 The 27-year-old's resemblance to the groom's mother, who died in 1997, is hard to ignore once you see a side-by-side image. On Twitter, people commented on the uncanniness.
"kitty Spencer" is copy paste of "Princess Diana" #RoyalWedding pic.twitter.com/mm2yXAuof6

— آية جَ ـمال الدين (@AyaGamalElDiin) May 19, 2018
Lady Kitty Spencer is as beautiful as her aunt Princess Diana???? #RoyalWedding2018 #PrincessDiana @LadyKittyS @Spencer_Kitty pic.twitter.com/Tk8yGBt7qp

— Bianca (@BIANCA5D) May 19, 2018
Stop bringing onions! ????
I still miss Diana. When I saw one of her relatives at the wedding, Kitty Spencer, I recognized a little of Diana in her. And, even though I don't like big floral print, her ensemble is gorgeous. pic.twitter.com/rKjj8CyrwV

— SMALLworld (@IsItAllOverYet) May 19, 2018
Kitty Spencer "the newest version of Diana????????????#RoyalWedding pic.twitter.com/SkZRiB5vsv

— أماني يعقوب???? (@AmanyYaqoub) May 19, 2018
Like her mother Victoria Aitken, Kitty is a model, most recently starring in Dolce & Gabbana's Spring-Summer 2018 ad campaign and walking for them at Milan Fashion Week.
Kitty has eight siblings in total, including three half-siblings and two step-sisters. The Earl of Spencer named his youngest daughter, Charlotte Diana Spencer, after his late sister when she was born in 2012.
At the time he told The Telegraph, knew as soon as they saw their daughter what they wanted to call her.
"We hadn't settled on a first name before the birth, but Charlotte is a name we both loved, and it really suits her.
"And though it's been 15 years since Diana died, I still miss her every day and I wanted her commemorated in the naming of our daughter."
Take a look at the best fashion from guests on the big day. 
Like to have your opinion heard? Want to win $100? Take our short survey now for your chance to win 1 of 3 $100 gift vouchers.