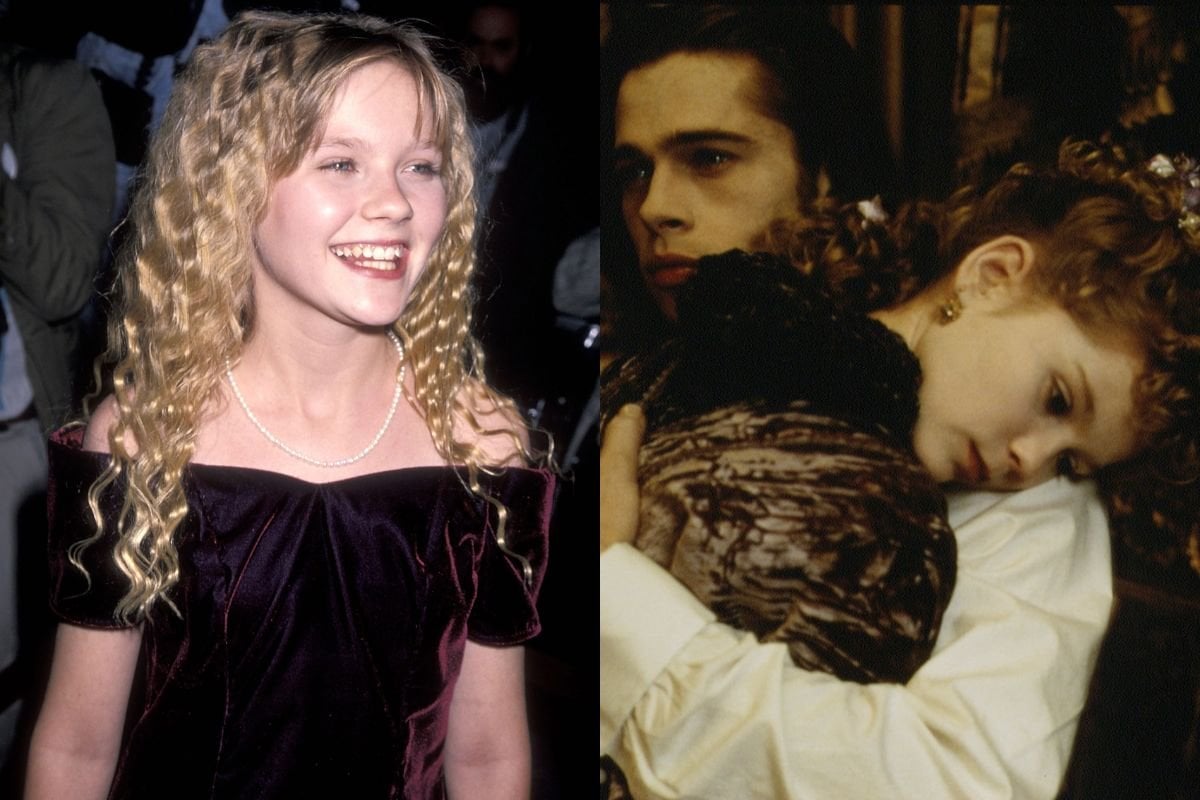 An interview with Kirsten Dunst has resurfaced 29 years after it was filmed.
The actor, then 12 years old, was on the press tour for her career-making film Interview with the Vampire, which she starred in alongside Brad Pitt and Tom Cruise.
In the movie, Dunst played 10-year-old Claudia who was turned into a vampire by Pitt's character, Louis de Pointe du Lac and Tom Cruise's character, Lestat de Lioncourt.
As the trio are forced to live together, Claudia matures psychologically but remains in the body of her 10-year-old self. Over time, she falls in love with Pitt's character and in one scene, Dunst was required to kiss him.
And while Pitt might have been a heartthrob to everyone else, for Dunst he was her big brother (and an adult man) so being expected to kiss him was, understandably, "gross," as the actor later told Entertainment Tonight.
Watch a clip of the viral interview with Kirsten Dunst here.
It was also the young actor's first-ever kiss, making the situation even more uncomfortable for her.
"I love Brad, he's so nice … it was just, like, it feels awkward," she shared, sitting alongside her Little Women co-star Samantha Mathis.