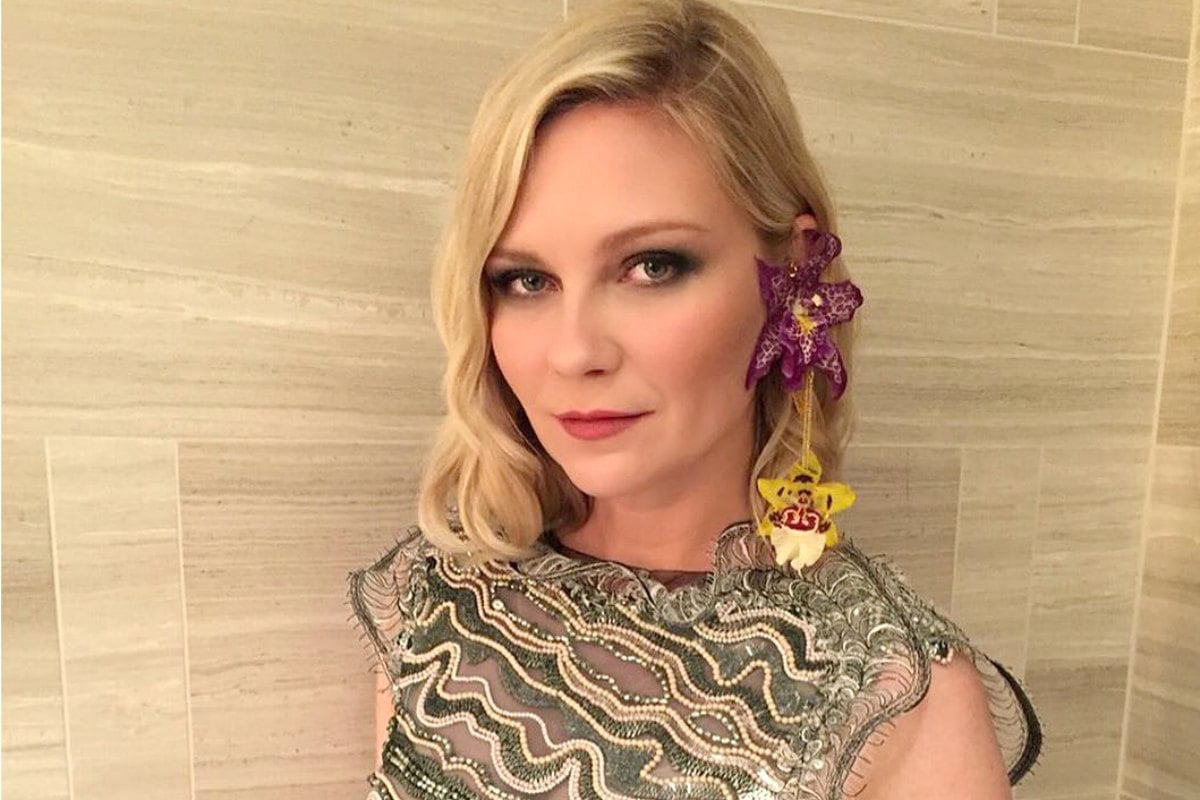 It's been 25 years since American actor Kirsten Dunst had her first on-screen kiss; and it was even more memorable, because it was with superstar, Brad Pitt.
Dunst, now 37, and Pitt, now 55, starred in 1994's Interview With a Vampire when they were respectively 11 and 30. The kiss is something Dunst has described as "gross", but she's also added that Pitt treated her "like a little sister".
Nevertheless, despite the awkward scene, playing Claudia in the movie catapulted Dunst into the international spotlight. She was acclaimed for her stellar performance, and was even nominated for a Golden Globe award.
Watch Kirsten Dunst in the Bring it On trailer. Post continues below.
Since then, Dunst has enjoyed a prolific career, easily making the transition from child star to serious adult actor. Her long list of movies includes hits such as Jumanji, Spider-Man, Hidden Figures, Marie Antoinette, Bring It On, The Virgin Suicides, Mona Lisa Smile, Wimbledon, How to Lose Friends and Alienate People, Dick, Melancholia, and Bachelorette.
The actor has worked with the best directors, such as Sofia Coppola, has modelled for major fashion houses like Rodarte, and appeared in the acclaimed television series, Fargo.
Fast forward two and a half decades and this week, Dunst has celebrated her acting career by receiving her own star on the Hollywood Walk of Fame.
And yet, at the same time, she's spoken out about feeling ignored for much of her career.
 

View this post on Instagram