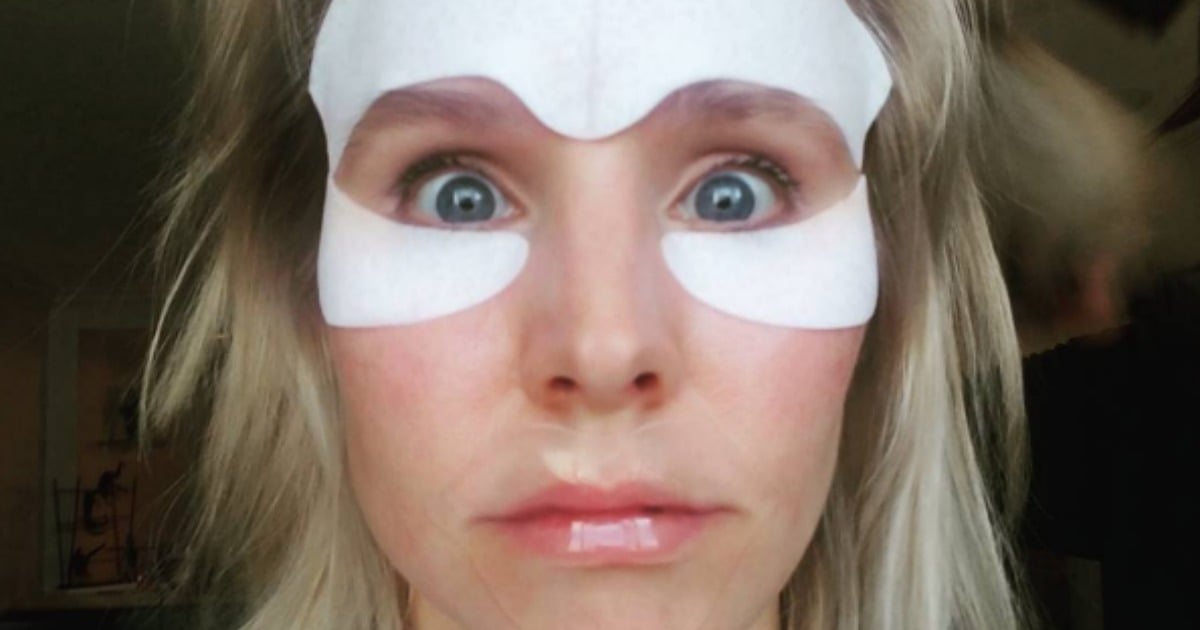 If anyone is known for lifting the curtain on Hollywood, it's Kristen Bell.
She's spoken openly about her husband's addiction, her battle with anxiety and has unashamedly declared her love (read: obsession) for sloths. Now, she's letting us in on her red carpet preparation secrets.
Like, how to get a "non surgical boob lift". (That's a thing, apparently).
In a series of hilarious Instagram snaps, the actress documented how she got red carpet ready for the 2016 Emmy Awards.
She started with a bizarre face mask, complete with "lip conditioning sticker", which Bell was convinced was only put in place to keep her quiet.
(Um, how would you hear all her funny quips when she can't talk?)
Next was her only partly completed bee-hive hair style, which Kristen admits she thought looked totally fine the way it was (and she LOVED her 80s pastel coloured clips).
Contouring came courtesy of the tomato sauce base of a pizza. You can't blame a girl for wanting to use "all natural" products on her skin, right?
But the best tip of the night was all about the nipples. Yep, really.
"When you need a non surgical boob lift to perfectly fit into you emmy dress: Step 1. Tape your nipple to your shoulder. Step 2. Repeat on opposite side," Bell wrote.
Nip lift level = expert.
There's nothing like a bit of #honesty to shine a light on how much work and effort (and comedy) goes into getting ready for a 15-minute walk down a stretch of red carpet.
Want to know who won and who got snubbed at the Emmys? Listen to The Binge podcast. Post continues below.

Oh, and for the record, here is Kristen Bell's complete look (along with many other beautiful people) at the 2016 Emmys:
Emmy Awards 2016 red carpet.