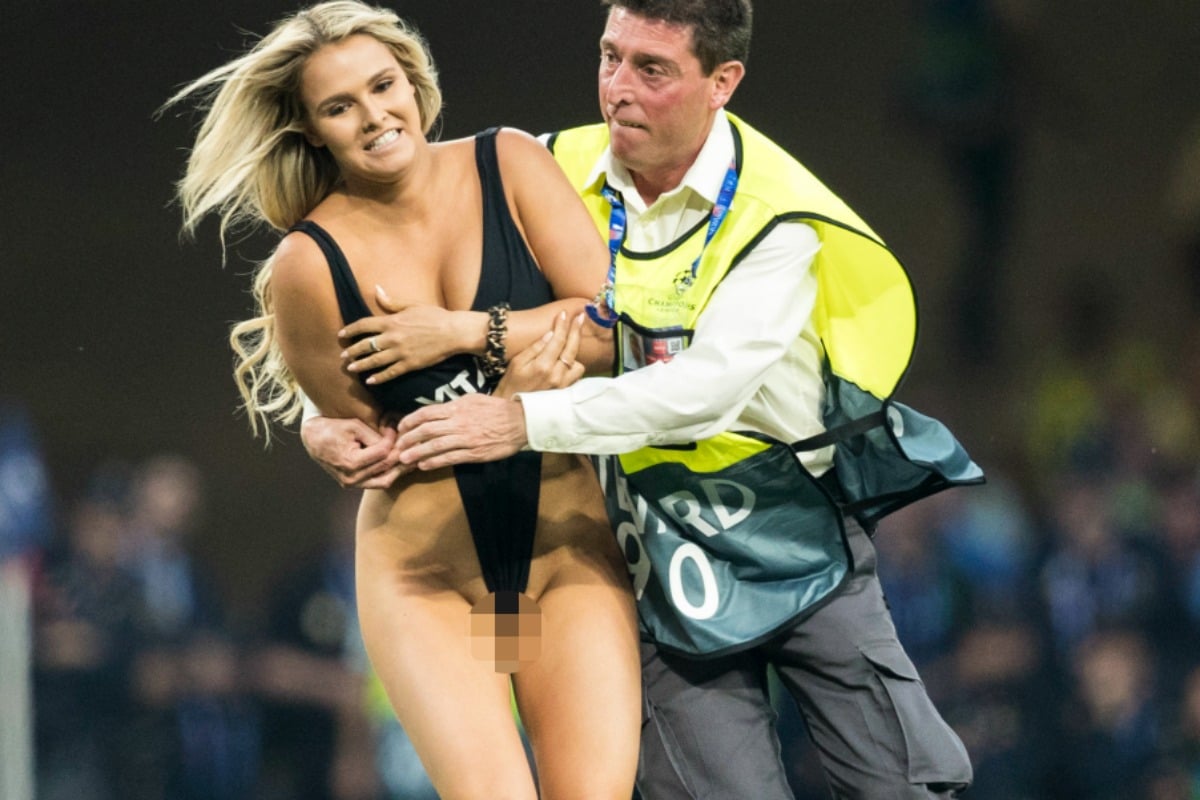 Over one billion people saw Kinsey Wolanski's labia majora over the weekend and at first she was very excited about it.
The 22-year-old who has appeared in FHM, Maxim and Sports Illustrated magazine, ran onto the field during a soccer match between Liverpool and Tottenham in Madrid on Sunday morning in a high cut full piece swimming costume.
Eventually, she was restrained by security, and held by police for five hours. She was made to wear a hospital gown while waiting in a cell.