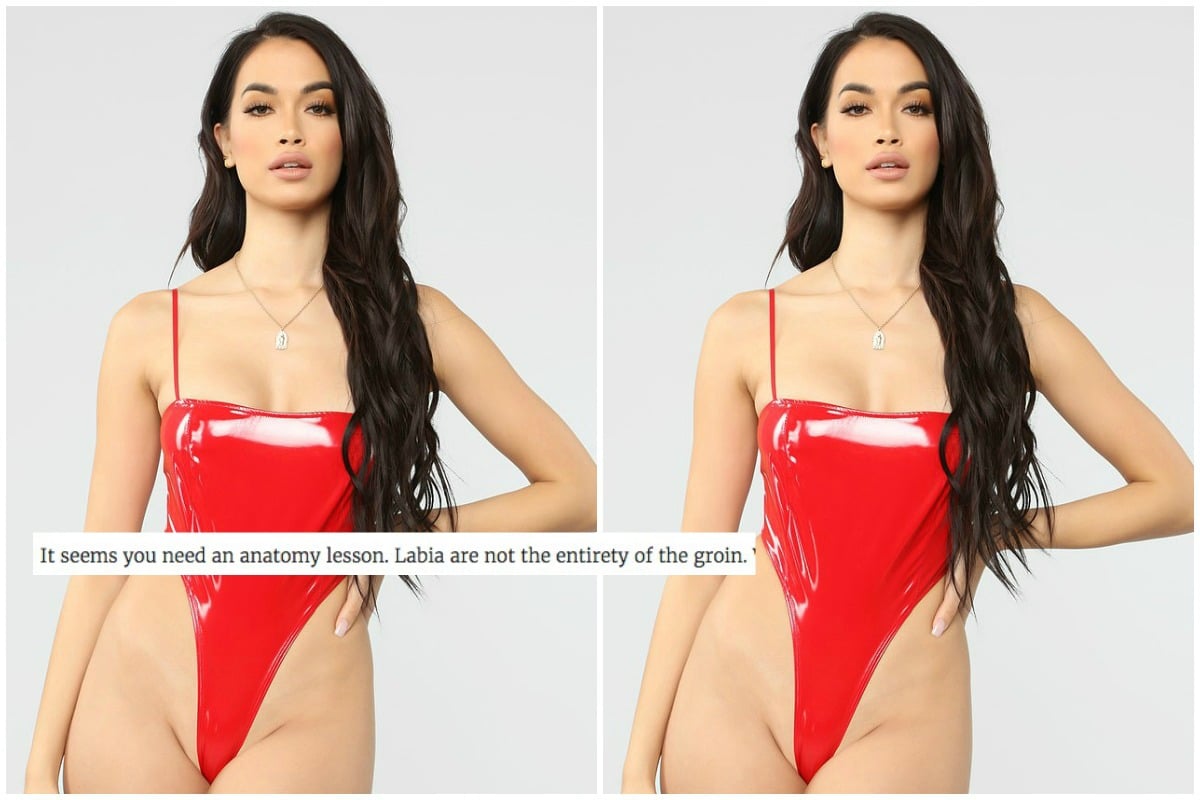 Well.
There seems to be a burgeoning community of men on the internet who claim to know more about the female anatomy than actual women.
What a time to be alive.
Joining Paul, the man who tried to explain the difference between a vulva and a vagina to a gynaecologist, and the man who helpfully advised women everywhere how they can save money on tampons (thank you!) is Bagdash.
Welcome Bagdash, your introductory package will arrive in 3-5 business days.
Bagdash's contribution to society so far lies in his entirely cooked and very long comment on a Jezebel article, in which he kindly let the writer know that she does not seem to understand what a labia is, before divulging information about his height(?), penis size and opinion on a woman's bodysuit.
We think Bagdash might just have a shot at president of The Men Who Know Everything About Vaginas Society (the title is a work in progress).
The comment appeared on an article published on Monday which called out e-commerce site Fashion Nova for spruiking a bodysuit that would barely cover a woman's genitalia.
Mamamia reviews the viral Beginning Boutique bikini bottoms. Post continues after.