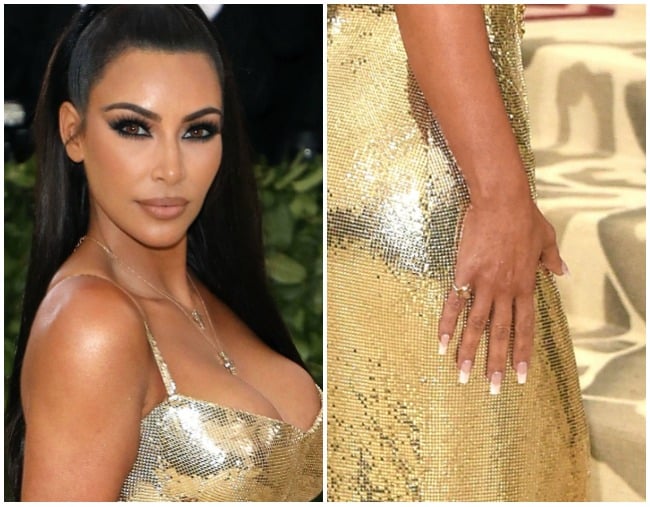 1. The story of Katy Perry, Kim Kardashian and some glued-on nails at the MET Gala.

Today was the annual New York Met Gala and if that means nothing to you then please let us explain:
It's the annual fancy dress-up ball that celebrities and designers partake in. This year's theme was 'heavenly bodies' and guests arrived in a manner of head pieces, crowns, wings and more.
However gracing the hands of one Kim Kardashian, 37, was a set of nails flown in by Katy Perry, 33, – the lifestyles of the rich and famous right?
#PHOTO | Cuties! More of @katyperry and @KimKardashian at the #MetGala pic.twitter.com/c13Z2peD5D

— Katy Perry Updates (@katyspics) May 8, 2018
When fans noticed Katy having a little ogle at Kim's nails, the reality TV star and beauty entrepreneur shared on Twitter that after making the journey from LA to New York the pop star naturally wanted a look.
Katy actually flew my nails on her plane over to me from LA LOL They are just glued on! So had to show her! https://t.co/PS34k55KUW

— Kim Kardashian West (@KimKardashian) May 8, 2018
From what we can see, the nails don't look that much different from a pair of French tips from Priceline, but, as they say, each to their own.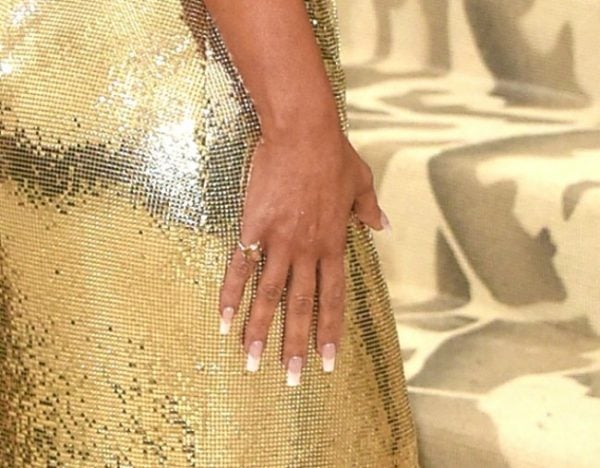 2. The ex of Bachelor In Paradise's Sam Cochrane is "heartbroken" about his engagement, according to a (rather mysterious) source...
Sam 'Man Bun' Cochrane, 31, and Tara Pavlovic, 28, were the Bachelor in Paradise couple that stole our hearts.
Despite what we know about reality TV romance, thank you Married at First Sight, they stayed committed to the very end, leaving Paradise with an engagement ring in tow.
Despite this, apparently Sam's ex-girlfriend pre-Fiji, is less than pleased with the news, "heartbroken" even.
Cue le drama.
According to tabloid magazine NW, a source claims that the woman originally had plans of reuniting with Sam after the competition.
"Sam assured her he was going for the money and TV time -- he even admitted himself that he went to Fiji with only a fraction of his heart open -- so she was expecting him to come back and pick up where they left off," they said.
Well, that's not ideal...
3. 'Like Ross from Friends': Fans have many thoughts about Selena Gomez's red carpet fake tan.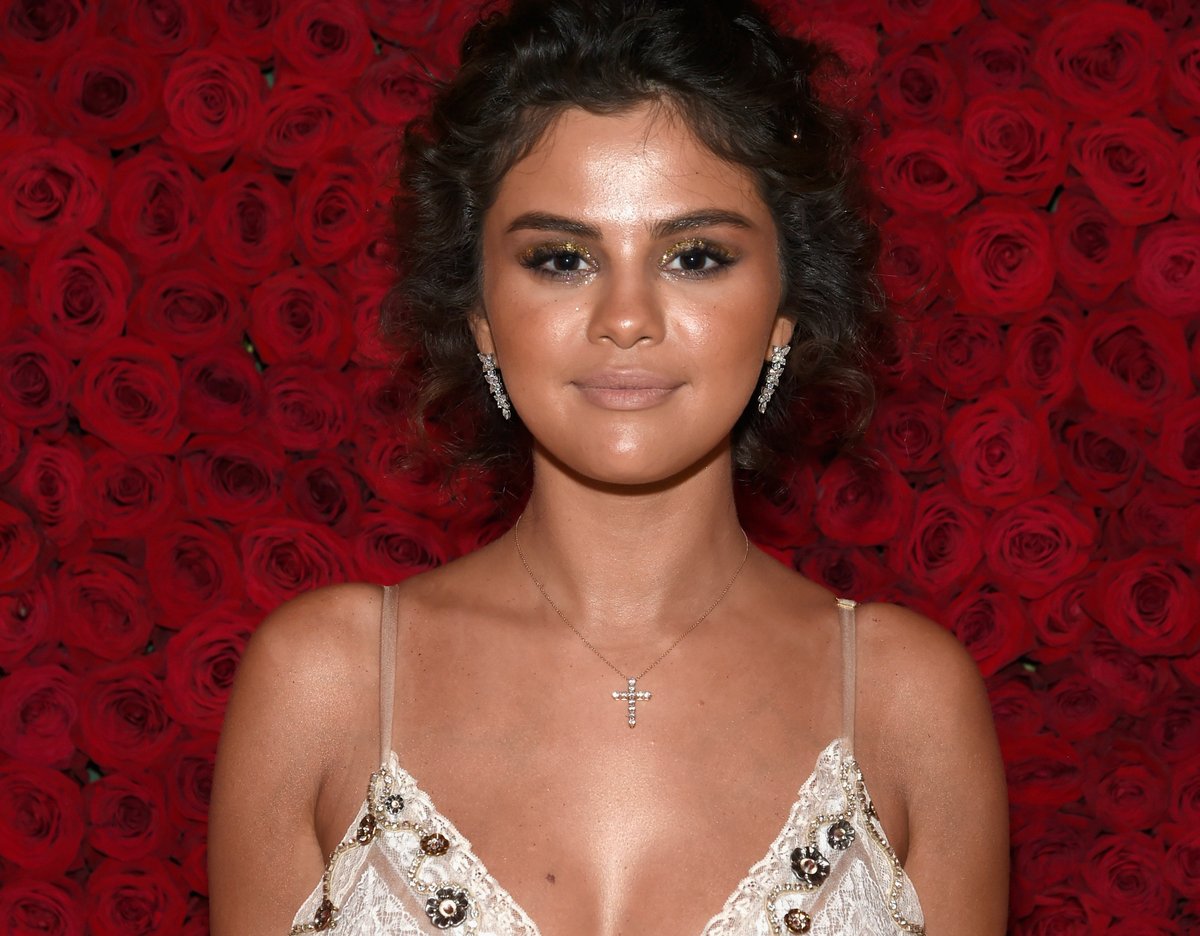 Selena Gomez always impresses on the red carpet - but Twitter had some feelings about her Met Gala makeup.
Apparently looking very, very bronzed didn't only not tie in with the night's 'Heavenly Bodies' theme, but bordered on 'black face'.
So bronzed in fact, some fans on Twitter compared the 25-year-old to Ross from Friends in the episode where his fake tan goes horribly wrong. Others suggested (or hoped) it was just the lighting that made it look like she'd overdone it on the bronzer.
Apparently, the singer's white Coach dress and curls were inspired by Queen Esther from The Bible.
See all the other Best Dressed looks from the 2018 MET Gala. Prepare to ogle at all the amazing looks:
4. A 'drunk' Johnny Depp allegedly attacked a crew member on the set of his newest movie.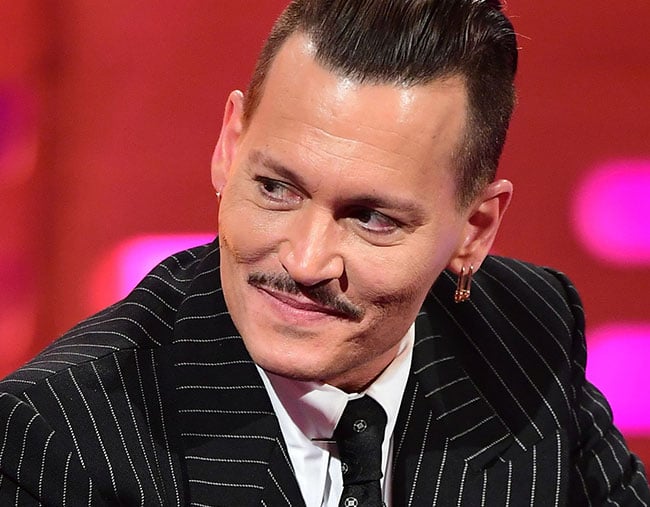 Oh, Johnny. Why must you continue to obliterate the oddball/mysterious/heartthrob image we had of you from your Edward Scissorhands/Chocolat/21 Jump Street days?
This week, the actor is alleged to have attacked a location manager on the set of his upcoming film LAbyrinth. More than one person told Page Six that Depp attempted to punch the crew member before yelling, "I'll give you $100,000 to punch me right now!"
The witnesses say it was all because the 54-year-old was stepping into the director's chair for the shoot and the location manager was telling him he had to wrap up for the day - but he wasn't ready to leave yet.
Sounds like a totally reasonable excuse for attempting to hit someone (not) - which is why we weren't surprised to read he'd also allegedly been drinking all day.
5. Prince Harry and Meghan Markle have just broken another royal tradition with their wedding.

In case you're wondering, it's T minus 11 days until the royal wedding and we're breaking out the royal bobble heads because we are excited.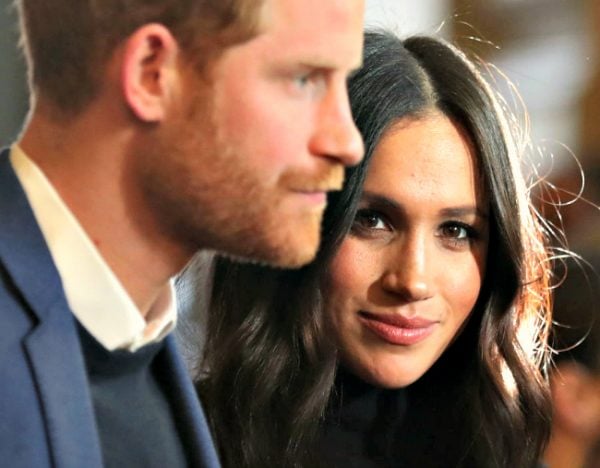 And this one is going to be a little different from all the other royal weddings before it. For one, we know that Meghan will not be enlisting the help of a maid of honour and now Prince Harry and Meghan have decided against the traditional balcony kiss.
And TBH, we have some... questions.
You can read the rest of the story right over here.