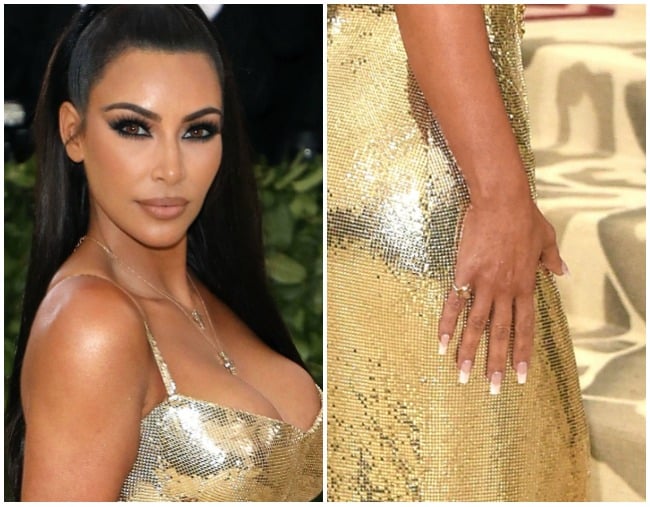 1. The story of Katy Perry, Kim Kardashian and some glued-on nails at the MET Gala.

Today was the annual New York Met Gala and if that means nothing to you then please let us explain:
It's the annual fancy dress-up ball that celebrities and designers partake in. This year's theme was 'heavenly bodies' and guests arrived in a manner of head pieces, crowns, wings and more.
However gracing the hands of one Kim Kardashian, 37, was a set of nails flown in by Katy Perry, 33, – the lifestyles of the rich and famous right?
#PHOTO | Cuties! More of @katyperry and @KimKardashian at the #MetGala pic.twitter.com/c13Z2peD5D

— Katy Perry Updates (@katyspics) May 8, 2018
When fans noticed Katy having a little ogle at Kim's nails, the reality TV star and beauty entrepreneur shared on Twitter that after making the journey from LA to New York the pop star naturally wanted a look.
Katy actually flew my nails on her plane over to me from LA LOL They are just glued on! So had to show her! https://t.co/PS34k55KUW

— Kim Kardashian West (@KimKardashian) May 8, 2018
From what we can see, the nails don't look that much different from a pair of French tips from Priceline, but, as they say, each to their own.