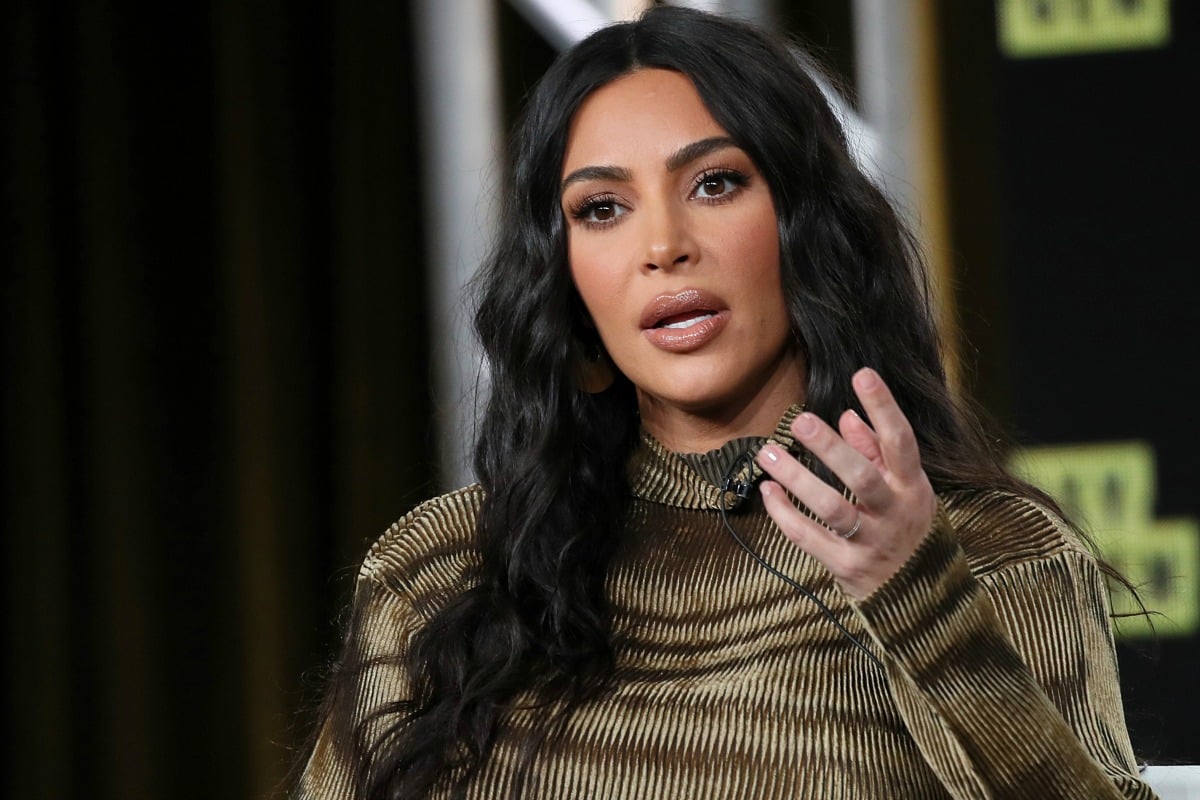 This post deals with sexual assault and might be triggering for some readers.
Just like every other pop culture offering wrapped up in a business plan, Kim Kardashian's new true-crime documentary is as eye-opening and revolutionary as it is self-serving and problematic.
Kim Kardashian West: The Justice Project, which was released in Australia this week on hayu, chronicles the 39-year-old reality TV star's road to advocacy as she begins to campaign for criminal justice reform and studies to become a lawyer.
In the two-hour documentary, the entrepreneur and mother-of-four highlights the fact that there are currently 2.2 million men and women behind bars in the United States – more than any other country – and she makes it her personal mission to address the criminal reform crisis and "make an impactful change".
All by using her own profile, assets and legal team to attempt to secure freedom for Americans she believes have been wronged by an inadequate justice system.
The documentary's biggest strength is that, no matter how you may feel about Kim Kardashian on a personal level, she's got the receipts to back up her involvement in The Justice Project.
There's no hint of the fact that she is simply attaching her name or face to a concept outside of her own advocacy experience or that it's a case of voice-over stunt casting.
In the words of Kim's legal mentor and co-founder of #cut50, an organisation working to cut crime and incarceration in the US, Jessica Jackson, "Kim has a very good track record of actually being able to help people get out".
She's referring in part to the Keeping Up With The Kardashians star's first foray into criminal justice reform when in 2018 she lobbied President Donald Trump on behalf of Alice Marie Johnson, a 63-year-old grandmother who was jailed in 1996 on a non-violent drug charge and who was then granted clemency after Kim's intervention.
Take a look at the trailer for Kim Kardashian West: The Justice Project below. Post continues after video.
It's true that Kim Kardashian has a unique ability to garner attention and headlines by leveraging her millions of followers to action. In this case, by shining her particular cultural spotlight on numerous incarcerated prisoners, there is no doubt that she has made a difference to their individual lives by helping to secure them a chance at freedom that would have otherwise gone unoffered.