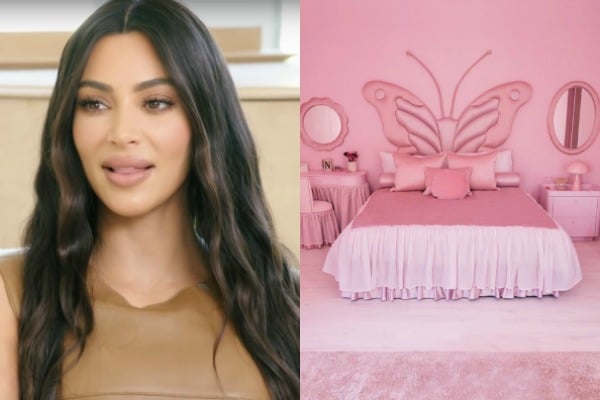 STOP.
DROP EVERYTHING.
Kim Kardashian and Kanye West have shared an inside look at their Calabasas home and we need to talk about it IMMEDIATELY.
Watch a clip from Kim Kardashian and Kanye West's interview with Architectural Digest below. Post continues after video.
It's honestly everything we wanted and more. But we have so many questions.
Why is everything white? Where is all of their stuff? Is this a house or a cathedral? How does a house that looks like an art gallery… work?
Here are just seven very important questions we have about Kim and Kanye's $60 million "minimal monastery".
What do Kim and Kanye have against colour?
Speaking to Architectural Digest in a joint interview, Kim and Kanye shared the thinking behind their ~exciting~ beige/white/cream colour palette.
"We never had a lot of garish colours," Kanye shared. "We both always had houses that were this tone."
Erm, does Kanye see all colours as "garish"? Because we literally can't see ANY COLOUR in this house.
In fact, Kim and Kanye's home kind of looks like a hospital ward. Or the perfect place for a three-day detox retreat. ¯\_(ツ)_/¯
 

View this post on Instagram