If you haven't heard of Killing Eve yet, brace yourself, because you're about to.
The show has just landed in Australia, but it's already a massive hit in the US, where it's been screening since April.
It stars Sandra Oh, 46, as Eve Polastri, an American spy working as an MI5 agent, who is growing increasingly bored with her desk job.
Eventually, a case arrives that pulls Eve out of her rut.
A Russian has been assassinated, and Eve is determined to be at the forefront of the investigation.
But the case comes with its own set of complexities, and Eve soon finds herself the target of a sociopath young assassin named Villanelle.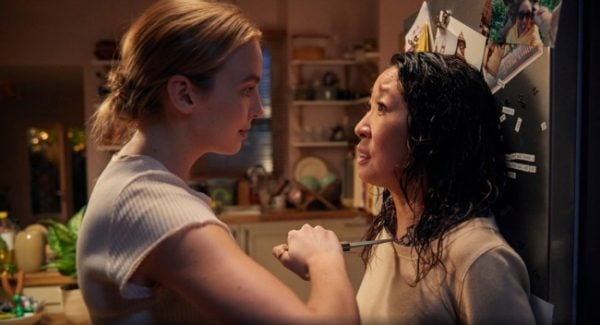 The show has been dubbed the new The Sinner, and Ridley Scott (yes, the Ridley Scott) is amongst its fans.
In fact, the series is so good, it was commissioned for a second season before the first season even aired.
It also features a predominantly female team, with Oh and British actress Jodie Comer assuming lead roles, while Phoebe Waller-Bridge is co-creator and one of the series' main writers.
The show has been popular with a wide range of people from all walks of life - including Oh's immigrant parents.
In April, she posted a photo of her beaming parents standing in front of a billboard with her face on it, and captioned it, "proud".
"Just took me 30 years..." she added.
Seriously, you will be hooked.
All eight episodes of season one of Killing Eve are now streaming on ABC iView.