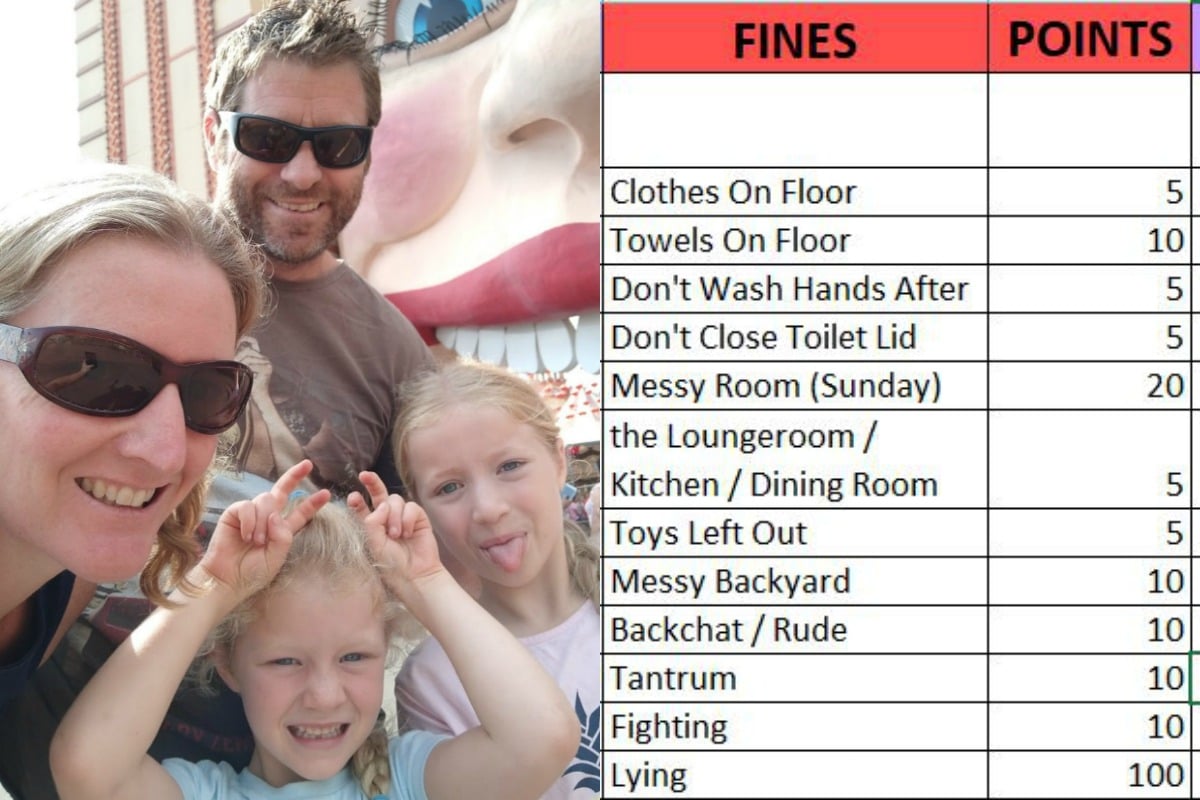 Continually asking kids to do their chores to no avail can sometimes be more effort than it's worth.
One mum, however, has found a way to get her kids genuinely excited about picking up dog poo whilst simultaneously teaching them about the value of money.
The answer? Chore charts.
Of course, reward charts aren't new. But this one is about as simple and easy as they come.
And it's designed via an excel spreadsheet – the source of all things good.
Side note… Mamamia staff confess to the time they were a 'bad mum'. Post continues below.
Mum-of-two, Keira Alexander, explains to Mamamia she "wanted a system that would help them do more around the house, help them be more accountable, and help them really think about the value of work and items."
So how does it work?
Her two daughters, eight and six-years-old, are awarded points for doing household chores and contributing to their home in a positive way, even if that means "excellent listening".
They are also 'fined' for doing the wrong thing, for example leaving clothes on the floor or being rude.
"The fines are there for accountability," Keira explains to Mamamia. "They can't just tick off every reward on the chart and not have repercussions for bad behaviour."
"We tally our points at the end of the day at the bottom of the chart and then add them to the running total at the end of the week," Keira shares.
"The chart is fluid and flexible," she adds, saying they change and remove chores and fines as they see fit.