For Mother's Day, Khloe Kardashian gave Kim one of the sweetest, most thoughtful gifts one sister could give another…
A vibrator and a bag of penises. Literally.
At first the mum-of-three thought her younger sister had given her simply a "really cute Prada bag" – and she had – but inside she found a black vibrator surrounded by colourful lolly dicks.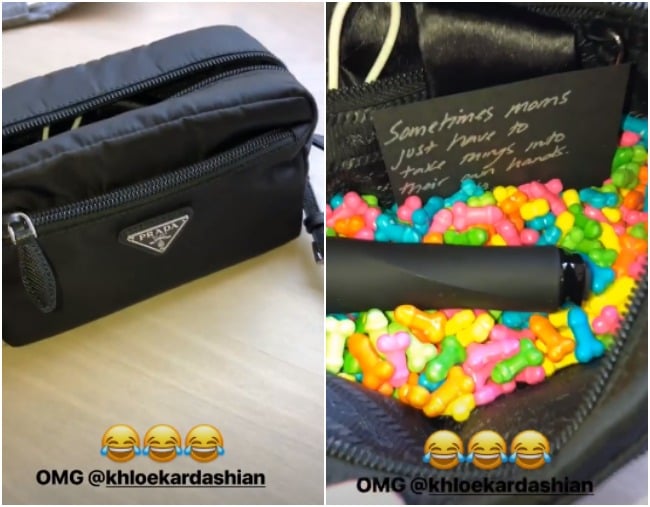 The present also contained a note saying: "Sometimes, moms just have to take things into their own hands."
Which is so true. Some fans have also speculated it could be a subtle dig at her caught-red-handed-cheating partner Tristan Thompson and her way of saying she doesn't need him to fill her needs.
Kim Kardashian shared the present in an Instagram Stories post along with the bouquets of flowers she'd received from Rob Kardashian and Kourtney's ex, Scott Disick.
Honestly, we didn't know sibling and siblings-in-law giving each other Mother's Day gifts was a thing, but now that we know it is, we'll be putting requests in for next year, thanks.