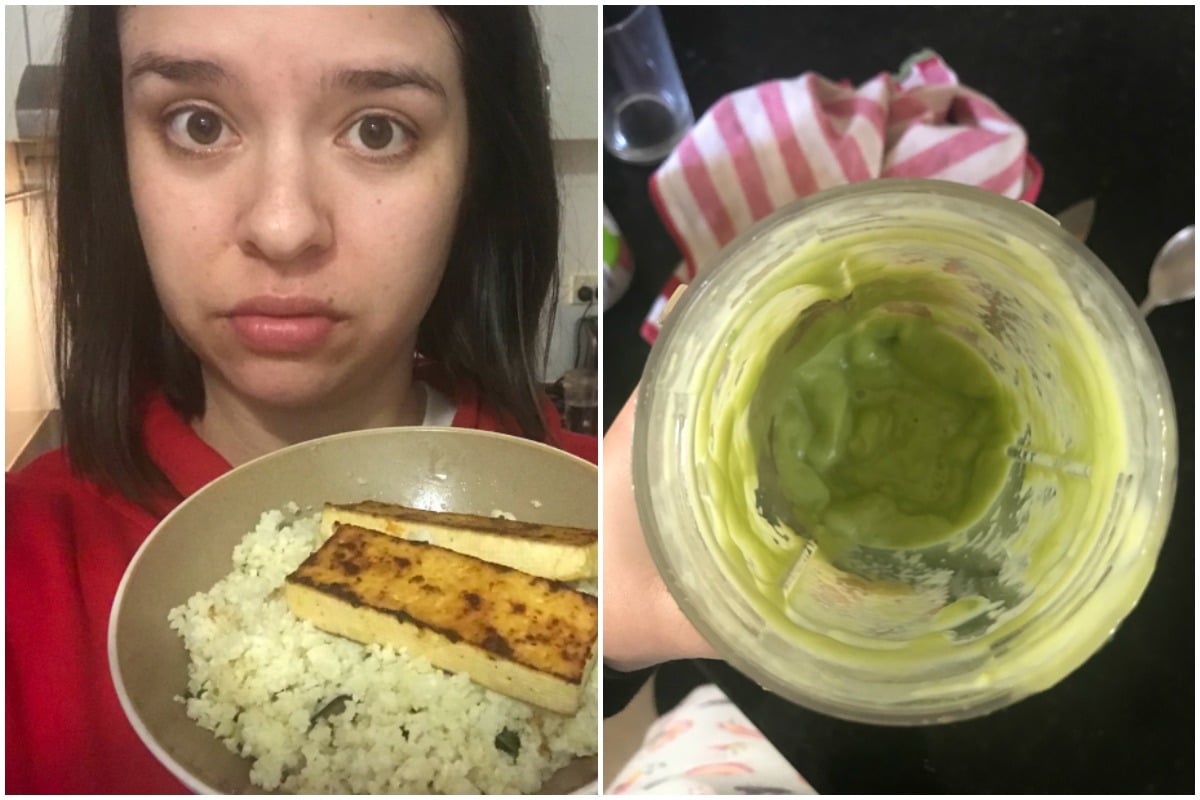 Kourtney Kardashian and I have a few things in common.
We both have dark hair, we both have sisters, we're both human (presumably) and, uh, that's about it.
When she shared her keto diet on her website Poosh, I realised we are VERY different when it comes to food. Her meal plan includes a lot of fat and protein, fancy supplements, barely any carbs, no grains, no root vegetables and basically no fun.
Speaking of diets… Brigid Delaney tried the 101 Day Detox Diet so you don't have to. Post continues after video.
So because it's 2019, I'm a masochist and this is what we do on the internet now, I decided I had to try it.
Day one
I kick off the week with Kourtney's signature smoothie, which basically consists of a WHOLE AVOCADO blended with coconut milk and stevia.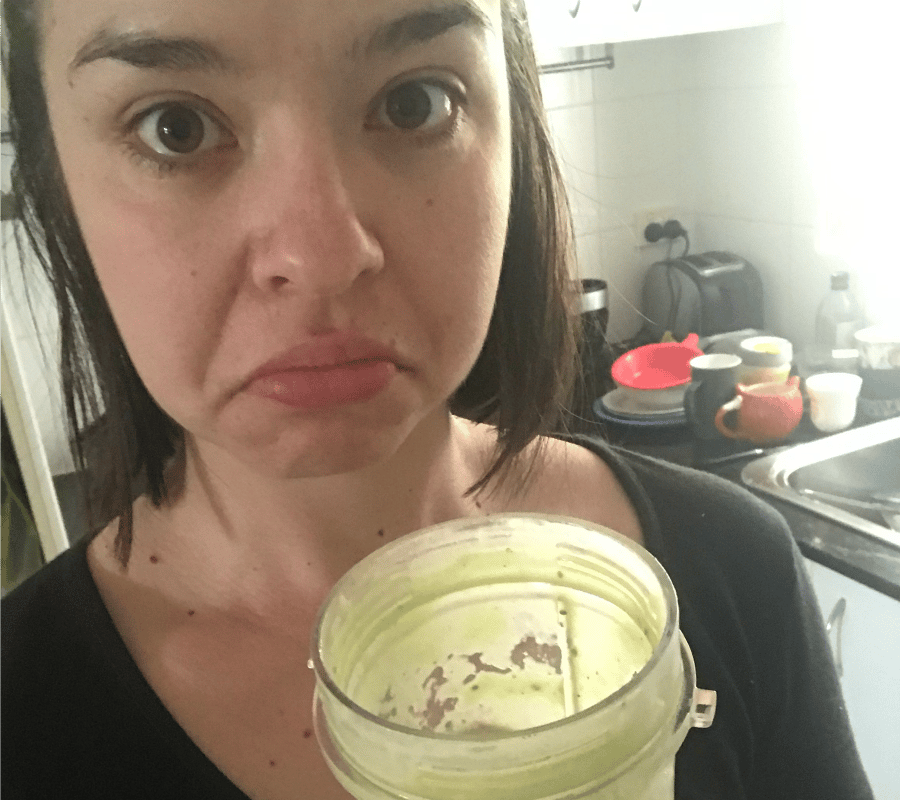 She also adds MCT oil and bone broth, but I can't afford those things  opt for some chia seeds instead. The avocado gives it a nice creamy texture and it's filling, but the taste is just… blegh.