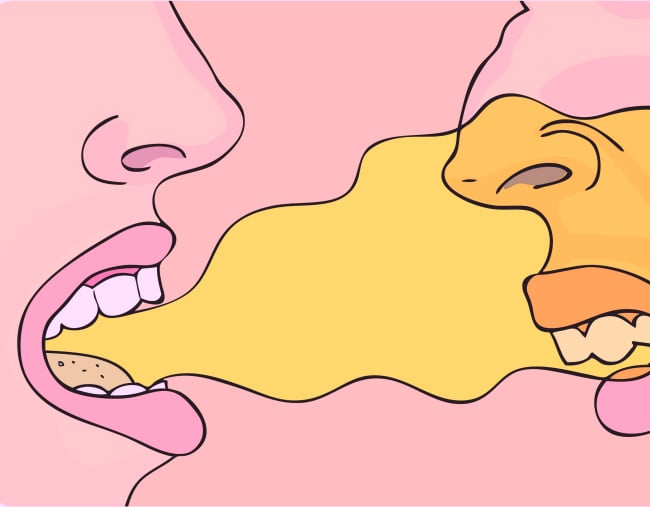 Those dedicated to the cult of intermittent fasting or the ketogenic diet will be familiar with one of its unspoken side effects, which has nothing to do with increased muscle definition or your waistline.
Yep… we're talking about bad breath and it's even got its own Instagram hashtag.
While the regime is famed for its ability to give the dieter unbounded energy, laser sharp mental focus and unparalleled fat-burning capabilities, it's time we talk about your body's other awkward (and breathier) response.
To get down to it, we racked the brains of dentist and bad breath specialist, Dr Geoffrey Speiser of the Australian Breath Clinic, and fear not because non-judgemental advice is coming your way.