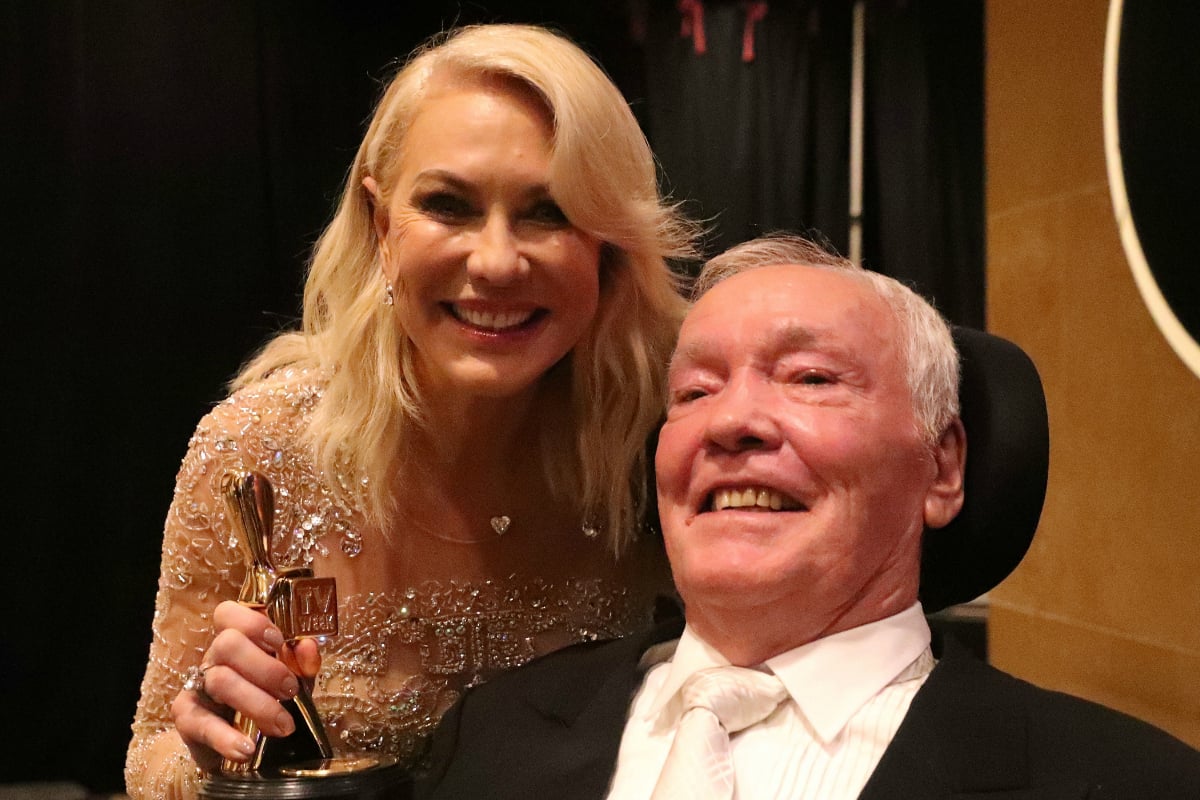 John Kennerley, Kerri-Anne Kennerley's husband, has died three years after a life-altering fall left him in a coma for weeks.
The Australian talk show legend announced the sad news to her 39,000 followers on Instagram on Thursday morning.
"It's with a heavy heart and awful sadness that I let you know that my beautiful husband John passed away last night," the 65-year-old wrote.
Kerri-Anne said her husband died at a Sydney hospital with herself and son Simon by his side.
"As you all know, John has faced some tremendous challenges over the past few years and with each he has been extraordinarily brave and determined to overcome those hurdles and live a normal life.
"I want to thank everyone at St Vincent's Hospital for the beautiful care they have provided to John in his last days.
"John passed away peacefully with his son Simon and me by his side.
"John, you were the love of my life," her statement concluded.
Kerri-Anne and John had been enjoying a happy life together when tragedy struck in March, 2016. The then-75-year-old suffered a catastrophic fall at a Coffs Harbour golf resort.
In a 2017 interview with Mamamia's Mia Freedman on No Filter, Kerri-Anne said she lives with regret because her husband had wanted to leave that day.
"John was supposed to fly back on the Sunday morning at 10am because his nephew had just arrived from England in Sydney for the first time and we had handed him the keys on the Friday when we left and said 'we'll be back'."
Kerri-Anne explained that her husband felt guilty about leaving his nephew and so wanted to return earlier, but she convinced him to stay.
"I remember waking up that morning convincing him that a 19-year-old boy, he's going to have a great time in Sydney, he doesn't need his Uncle John and so he stayed."
At 7.20pm that night the pair were going out to dinner when a fan asked for a photograph. John moved to get back into the photo frame when he tripped on a box planter and hit his head.
John was rushed to hospital. He had broken his neck and damaged his spinal cord, and placed in an induced coma. He was diagnosed with quadriplegia, and when he awoke, was told he would never walk again.