In April, following a freak accident, Kerri-Anne Kennerley's husband John awoke from a coma. He was trapped inside himself – unable to move, eat, or speak to his wife.
"Right now, the most difficult thing is not being able to talk to him," a devastated Kerri-Anne said at the time of the accident.
Speaking about his accident for the first time on Sunday Night, John remembers the moment he realised he had lost his voice and his movement.
"I remember coming to [in the hospital], and I said to Kerri-Anne, 'I think I'm paralysed. I can't move.' And soon after that I fainted," John told Sunday Night.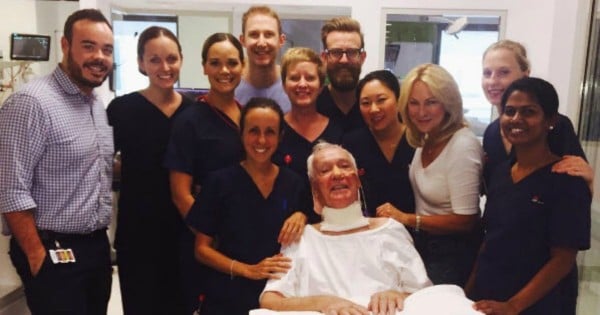 But eight months on, following intensive rehab, John is talking again. He's even walking, with help.
"He's worked like a demon [in rehab]," Kerri-Anne says.
"I've even got to the point where I can walk a few steps in the pool," John reveals.
It's a miraculous recovery, one doctors weren't sure he could ever pull off. It speaks to John's strength of character - but he says he owes it all to Kerri-Anne.