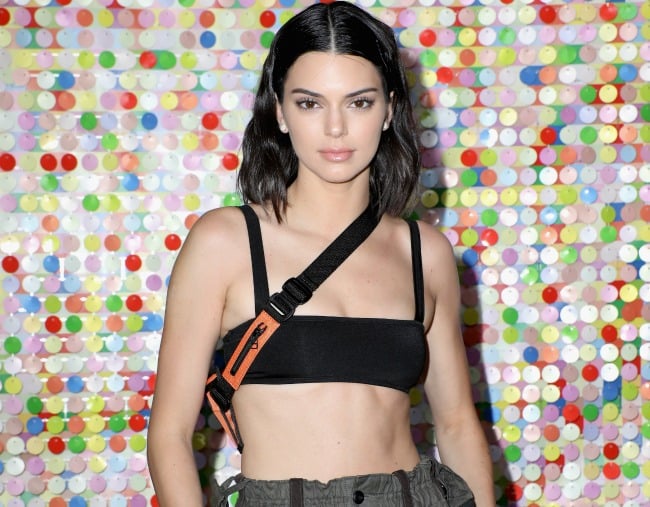 1. Kendall Jenner is casually rolling around Coachella in a thong bikini because why the hell not?

Kendall Jenner is just out there casually living her best life.
After attending the first week of Coachella with sisters Kylie and Kourtney, the 22-year-old model has also attended the second weekend of the festival with all her friends who just happen to be, well, famous.
It was more her Coachella 'chella, peachy Instagram post rather than her outfits, however, that has sent some eyes, ahem, boggling.
Because we all go to Coachella and lounge casually in a leopard print thong bikini with perfectly placed flowers on the ground.
You know, always.
2. Edwina Bartholomew's unique request for wedding presents is just really bloody beautiful.
Edwina Bartholomew posted an Instagram story sharing what her and new husband Neil Varcoe requested guests bring to the wedding.
Instead of gifts, the couple asked guests to bring a copy of their favourite book.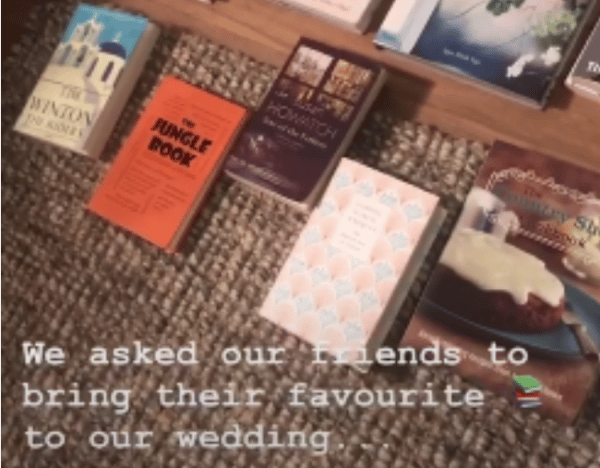 Each book was labelled with a personalised note and some of the books gifted included an old program from the Munich Olympics and an original copy of Keats' poetry from 1921.
How beautiful. How wholesome. We want in.
3. Married At First Sight's Davina Rankin is "extremely happy" with her new boyfriend, thanks for asking.

MAFS might be over, but MAFS contestant gossip never is, that much you should know by now.
And it would appear old mate Davina Rankin has a new boyfriend, thanks very much.
Model and personal trainer Davina told Daily Mail Australia that she is "extremely" happy with her new boyfriend Jaxon Manuel.
"Jax and I have been friends for years but the timing now is just perfect for the both of us," she said.