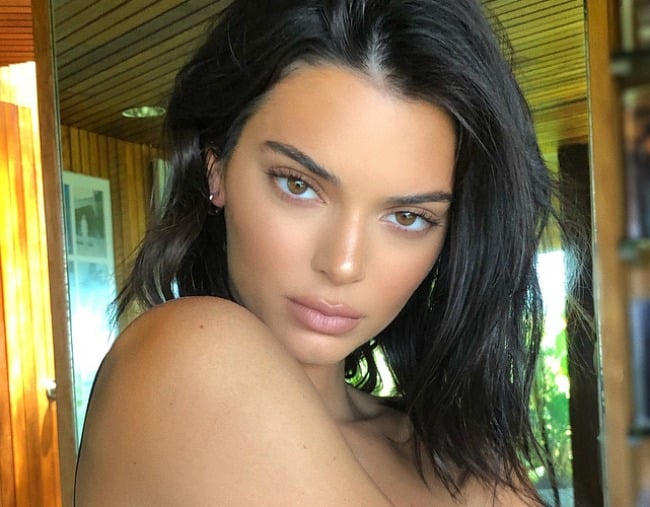 The police were called to a Los Angeles Deli after Kendall Jenner's dog allegedly bit a young girl.
The model and her boyfriend – Aussie basketball star, Ben Simmons – were at the Beverly Glen Deli when her harnessed Doberman Pinscher reportedly bit a girl, who was there with her mother.
According to TMZ, police referred the incident to Animal Control and sources said the girl didn't suffer from any "obvious puncture wounds."
The publication also reported Kendall and Ben were sitting in the patio area of the cafe when the incident happened, but that they settled their bill and left the cafe promptly after. TMZ states no contact info or note was left behind.
Doberman Pinschers are not believed to be viscous or aggressive dogs with the correct training, but they are commonly used as military or police dogs.
According to Californian law, in the event of a dog bite the owner of the dog is strictly liable for their pet's actions. However any extreme action, like removing the dog from the area or euthanasia, will only be considered by a court if a dog has bitten a "human on two separate occasions, or if the dog has been trained to fight, attack, or kill and has bitten a human once".
Considering Kendall's dog didn't even break through the girl's skin, it's likely they'll just received a pet time out and some one-on-one dog training time.
Ironically, during the May Memorial Day weekend, the 22-year-old posted a photo of herself with her Doberman, accompanied with the caption, "cute but she'll rip your face off."
We're going to guess that she'll no longer be making those kinds of jokes.