Warning: Naked lady ahead. 
In case you missed the memo, Kendall Jenner likes to free the nipple.
The model and reality television personality is, apparently, to answer for the rising number of women getting injections in the quest for "designer nipples".
"I love Kendall Jenner, and I love that she just doesn't wear a bra," one anonymous woman said in a video for the New York Post.
"You can't see her nipples, but you can see the pointiness. I think there's something really sexy and feminine about it.
"I think it would be really cool to just have protruding nipples all the time."
Alrighty, well… I'm not here to judge anonymous 28-year-olds on what they deem "really cool". What I'm here to do is talk about the dress Kendall wore at the Chopard party at the 71st Cannes Film Festival this weekend.
I use the term 'dress' lightly, of course, because this is absolutely not a dress. It is… something, but a dress it is not.
Behold: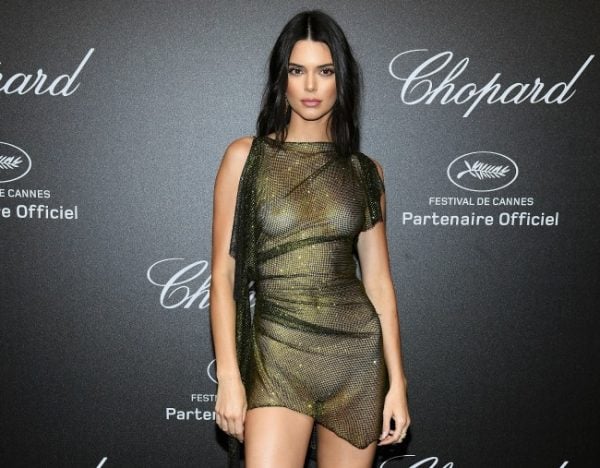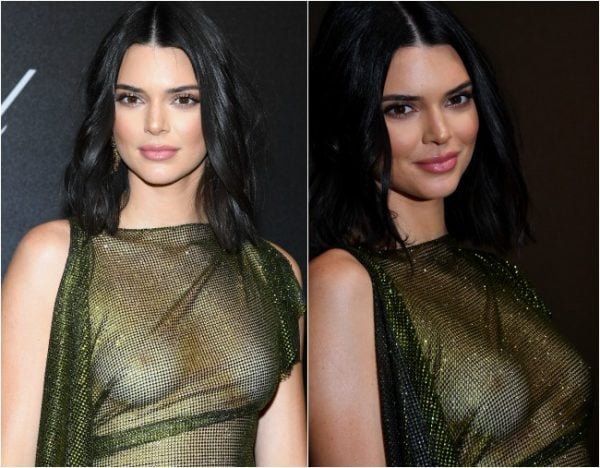 I have some thoughts. Namely, they are:
Woah.
WOAH.
Did she know this dress was see-through, or is this a Vanessa-from-Gossip-Girl kinda situation?
Lol, okay, she 100% knew this dress was see-through.
Is this even an actual dress?
Or is this just a square metre of fabric held together with a safety pin?
Kim Kardashian is so not edgy at all anymore.
Kim Kardashian is like... a nun now.
An actual nun.
Oh, she's going to be so mad.
She's probably posting a naked selfie right now.
Is that... like meshy chain material?
... On her bare nipples?
ON. HER. BARE. NIPPLES.
Chafing! Oh, my, god, the chafing!
KENDALL WHY?
You look like an angel, sure, but why?
I really hope you packed some Bepanthen in your clutch.
Oh, wait, you're not even carrying a clutch.
Well, this is anxiety-inducing.
Who the hell is going to provide Kendall with some Bepanthen?
Is Kris Jenner around? Does she have some Bepanthen?
I feel like my nipples need Bepanthen just looking at this.
BEPANTHEN.
Would you ever wear a naked mesh dress (it's not a dress)? Let us know in the comments...