1. Kayla Itsines shares the two breakfasts she eats every morning and FINALLY A FITNESS TREND WE CAN GET BEHIND.
"How great are celebrity day on a plates?!" said precisely no one ever.
But thankfully, the Instagram fitness Gods have finally blessed us with a celeb breaky we could actually get behind.
Enter: Multi-million dollar social media fitness star, Kayla Itsines.
Speaking to Sporteluxe, the 26-year-old from Adelaide shared her ideal breakfast and we'd totally eat it.
So, what is it?
DRUMROLLLLLLLLLLL.
Blueberries, cream cheese and honey on rye bread. Yep.
Look, it's not Bacon and Egg McMuffin, but at least it's not a green Buddha bowl. We'll take what we can get.
2. The Princess of Denmark is back on home-soil and she's gone straight to the water.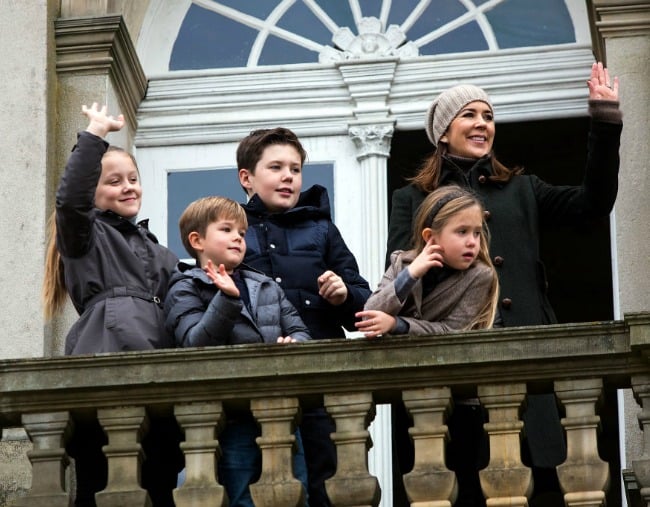 With all the Meghan Markle fuss that's taken over our lives, you'd be forgiven for forgetting that Australia had it's very own princess first. And she's come back home.
Mary, the Crown Princess of Denmark, alongside her husband Frederick, the Crown Prince, and their four children, have landed in Sydney for their Christmas break, with their current temporary home a massive 122-foot yacht that is literally jaw-dropping.
The vessel is a favourite among holidaying celebrities, and in this sweltering heat, we're sure it'll be a cool haven for the Danish family.
With its top-deck spa and Jacuzzi, not to mention the killer views, it's unlikely this family-of-six will ever get bored (check out these eye-watering pictures). But we just have one question.