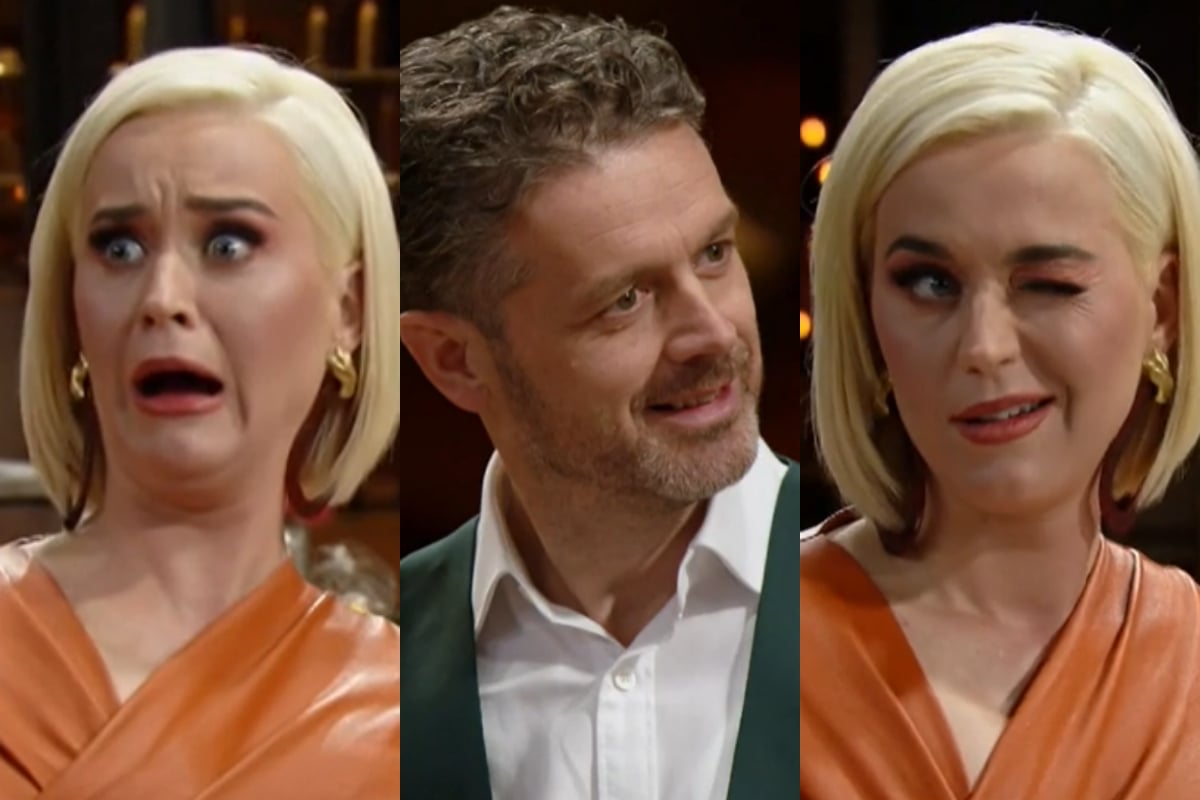 To catch up on all things MasterChef Australia 2020, make sure you check out our MasterChef hub. We've got you completely covered.
Last night's episode of MasterChef was the stuff of fever dreams.
Katy Perry was in the kitchen, pregnant, in an orange leather dress, playing word-association karaoke and judging the dishes in the form of interpretive dance.
Watch: That time Katy Perry walked into the MasterChef kitchen. Post continues after video. 
To be honest, it's all a bit of a blur.
But I seem to recall confusing innuendos about "sweet meat", judge Jock Zonfrillo cutting up Katy's food, and Reynold pretending to get as excited as everyone else (Katy-who now?).
Here are 9 other bits that stood out.
1. Reece's reaction. Just everything about it.
Reece's reaction to Katy Perry's arrival; a visual storytelling project.