Much has been said about Kate Middleton during her third pregnancy: everything from the sweet meaning behind royal baby number three's due date and the most likely names for the child to Kate Middleton's matching fingers (yes, really) has been open to the public for discussion.
But there's one thing that has a few royal watchers scratching their heads, and some gossip sites claiming the 36-year-old might actually be expecting twins.
You see, Kate's baby bump appears to be much, much bigger than it was in previous pregnancies.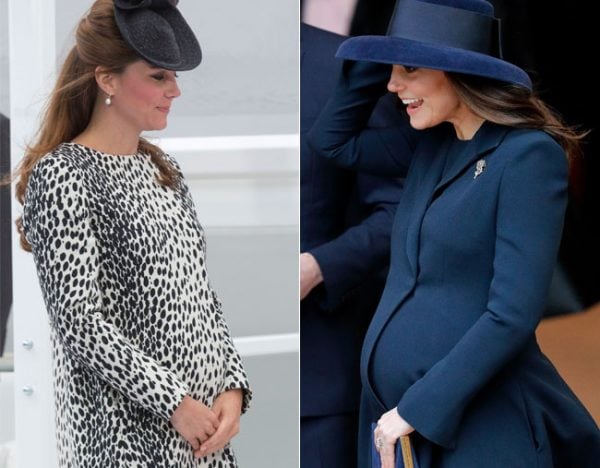 But it's not because there is more than one royal baby on the way. It's not because Kate and Wills' third child might be... much bigger... than George and Charlotte were as newborns.
Experts say it all comes down to the body's 'muscle memory'.
Shelly Holmstrom, M.D. - who works as an associate professor of obstetrics and gynaecology at the University of South Florida Morsani College of Medicine - told Parents.com most women experience differences between each and every pregnancy.
"Your second pregnancy may be completely different from your first," Dr Holmstrom said, adding that many women find they begin to 'show' much sooner.
And it's because the woman's body is 'remembering' how to stretch to fit a growing baby.