Much has been said about Kate Middleton during her third pregnancy: everything from the sweet meaning behind royal baby number three's due date and the most likely names for the child to Kate Middleton's matching fingers (yes, really) has been open to the public for discussion.
But there's one thing that has a few royal watchers scratching their heads, and some gossip sites claiming the 36-year-old might actually be expecting twins.
You see, Kate's baby bump appears to be much, much bigger than it was in previous pregnancies.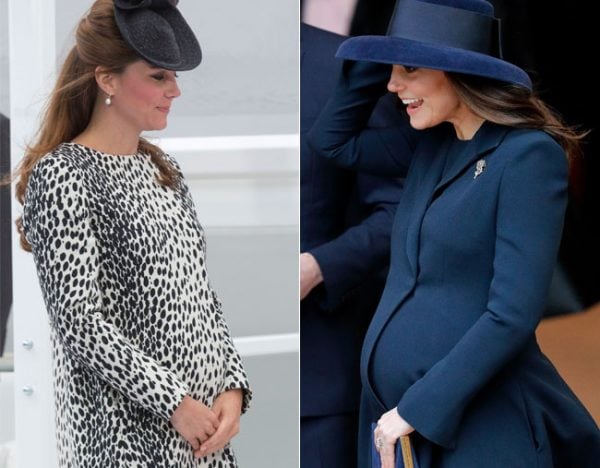 But it's not because there is more than one royal baby on the way. It's not because Kate and Wills' third child might be... much bigger... than George and Charlotte were as newborns.
Experts say it all comes down to the body's 'muscle memory'.
Shelly Holmstrom, M.D. - who works as an associate professor of obstetrics and gynaecology at the University of South Florida Morsani College of Medicine - told Parents.com most women experience differences between each and every pregnancy.
"Your second pregnancy may be completely different from your first," Dr Holmstrom said, adding that many women find they begin to 'show' much sooner.
And it's because the woman's body is 'remembering' how to stretch to fit a growing baby.
"You'll look bigger sooner because your rectus abdominis muscle (what you think of as the 'six pack') has already been stretched out during your first pregnancy," Dr Holmstrom said.
"So don't feel bad about having to break out all of your old maternity clothes sooner."
Meghan Markle had to go to 'kidnapping training' before she can marry Prince Harry and we need to talk about it. Post continues after audio.
Aly Dilks, a former midwife and the Clinical Director at The Women's Health Clinic, told MailOnline it's quite normal for women to look bigger the more pregnancies they experience.
"During your first pregnancy the body uses hormones to make changes to accommodate the baby. As your rib cage widens and your uterus expands, it can take time to establish a real 'bump'," she said.
"By the second pregnancy, the rib cage has already widened giving the uterus plenty of time to expand and baby to 'pop' more quickly. In subsequent pregnancies the body has a sense of muscle memory, so patients often report digging out their maternity jeans almost as soon as the test turns positive."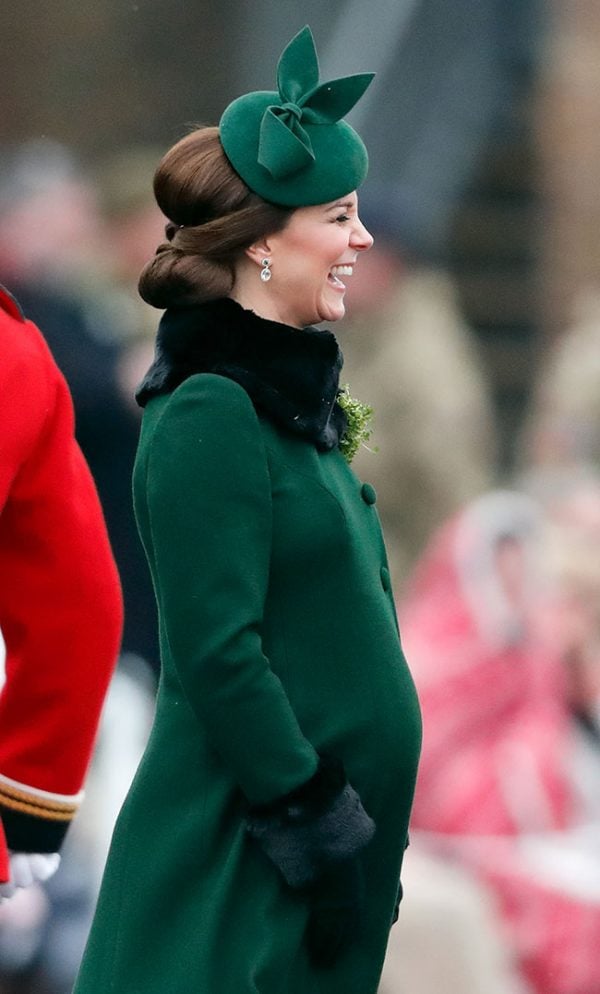 It's a theory echoed by many other women, who often turn to online parenting forums for advice after finding their bumps are much bigger, much sooner during their second, third or fourth pregnancies.
"On my first [pregnancy] I was neat as a button, not in maternity wear till around 26 weeks. Was pleased as punch with myself," one woman shared on UK parenting site Mumsnet.
"This time however, my bump appeared literally overnight at around 18 weeks, is mahooosive, high and all out in front, literally going straight out from under my ribs. Will it continue to grow this fast?"
Many other mothers assured the woman her experience was totally normal.
"I say it's down to the stomach muscles just not being as tight as they used to be," one mum shared, while another commented: "Apparently it is because your stomach muscles take a pounding the first time round, and are never really the same again, so instead of holding you in neatly like they did first time round, they just give, making it all look bigger!"
With all that said and done, Kate is due in a matter of weeks - so it's only natural that her bump is out and proud.
Now all that's left to do is sit and wait for royal baby number three to make its official debut!
Want to win some skin care goodies? Like to have your opinion heard?
Take our short survey now for your chance to a win a skin care pack.