When you see or hear the words "breaking news" and "Kate Middleton" in the same sentence, it's only natural to assume that something BIG has gone down.
Like perhaps she's given birth to her third baby a month early. Or it's been announced that her husband Prince William is our new King.
But, today's "breaking news" is nothing like that. It's about Kate Middleton's fingers.
And how, bar her pinky and her thumb, they appear to be the exact same length.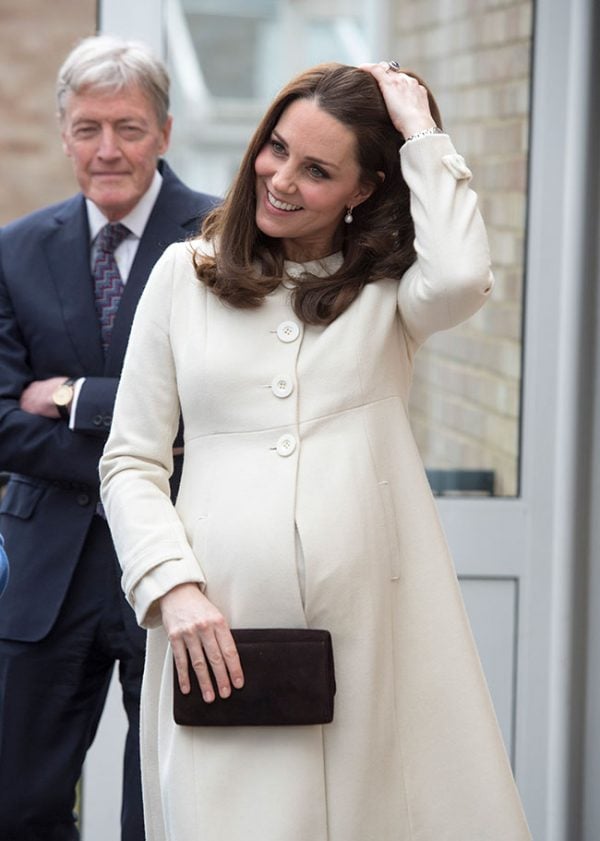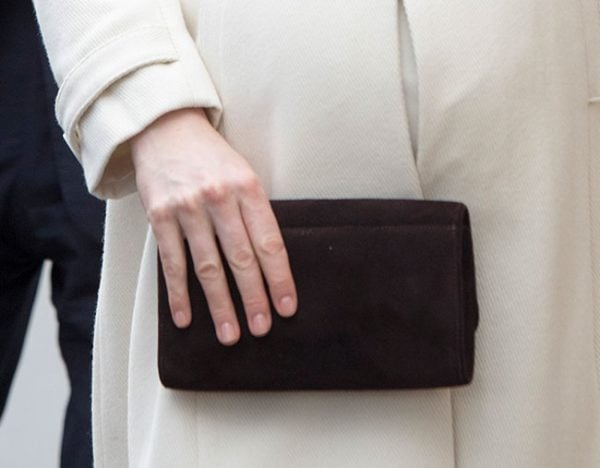 Yes, it's 2018 AND International Women's Day and THIS is what the world is talking about.
The realisation came yesterday, when the Duchess of Cambridge was snapped visiting a Primary School in Oxford. Waving with one hand, and holding a clutch in the other, photographers zoomed in on her fingers.
Fun.
LISTEN: The Royals are only allowed to wear a single shade of nail polish, and we're not sure we love it. Post continues after audio.
As the headlines about Kate's fingers began to roll in, Twitter offered a collective eye roll that this was even a THING that needed to be discussed.
sure kids are getting shot up in schools and the worldwide community is silent on the rohingya refugee crisis and nuclear war is imminent but DO TELL ME about Kate Middleton's uneven fingers ???????????? pic.twitter.com/YhWWLAmaaR

— agent orange (@izzyfrenchy15) March 7, 2018
Why is there a whole news article on the daily mail about Kate Middleton's fingers being the same length ????

— Jess Whelan (@jesswhelanx) March 7, 2018
"are kate middleton's fingers the same length?" is my favorite genre of content pic.twitter.com/5F83R8tpsh

— Lisa Ryan (@lisarya) March 6, 2018
According to the reports Kate Middleton's symmetrical phalanges are highly unusual, with "most people" having middle fingers that are "noticeably longer" than their index and ring fingers.
"Experts" were called in, gathered in a room and cried 'WHAT DOES IT ALL MEAN' until they turned to theories of "digit ratios".
The "science" links the lengths of one's fingers to a whole host of behavioural and physical traits. According to a very reliable source that is not at all Wikipedia, those who have longer ring fingers than index fingers are at a greater risk for alcohol dependency, have a higher risk for anorexia nervosa, are more aggressive in sporting environments and have more assertive personalities.
Those with longer index fingers have an increased rate of schizophrenia, are more likely to have paranormal or superstitious beliefs and they have better smell and colour perception than their long-ring-fingered counterparts.
It's all very... scientific, eh?
But here's the thing: other recent snaps of Kate Middleton show that her fingers are not identical triplets after all.
See? She really is just like us.
At Mamamia, everyday is International Women's Day.
Through Dress for Success' Empower Hour campaign, it takes just a few minutes to change a woman's life forever. Donate an hour of your pay this International Women's Day and set a woman on her path to success by visiting empowerhour.org.au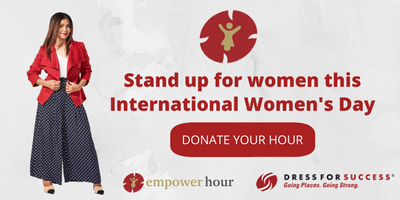 Mamamia has also partnered with Room to Read, where you can keep a girl in school for just $1 a day. Educating women and girls is widely understood to be the most powerful and effective way to address global poverty.
You can help make the world a better place for women and girls by donating at www.roomtoread.org/mamamia