As a public figure and member of the Royal family, Kate Middleton must always be on her very best behaviour.
That means impeccable manners and appropriate attire at all times. Even the most minor slip up can make headlines instantly all over the world.
So it's no surprise that nothing is left to chance to ensure this doesn't happen.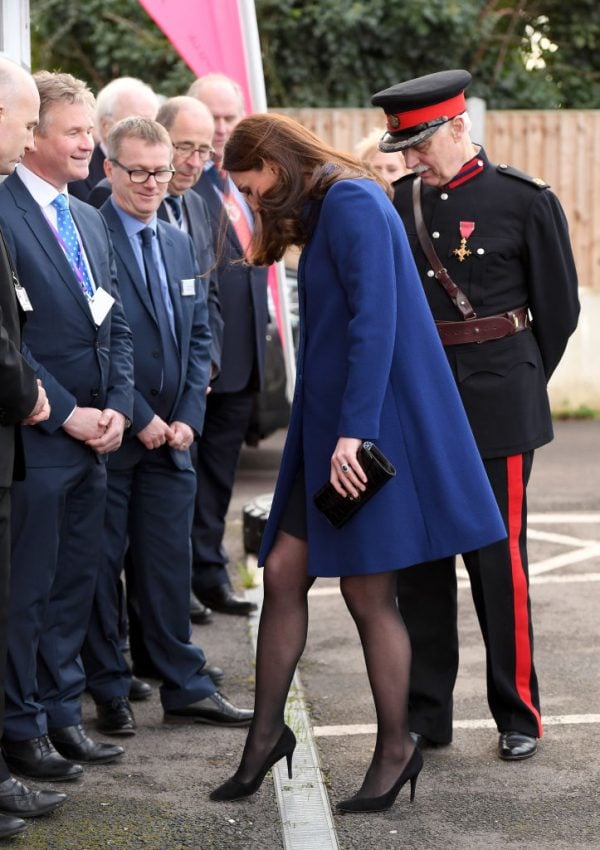 According to UK newspaper The Sun, the Duchess of Cambridge employs a very simple but clever trick to ensure that when she wears tights - which she is required to when wearing dresses and coats by Royal etiquette - that she never slips out of her shoes.
Even better, it costs less than $10.
The 36-year-old was recently photographed wearing tights with sticky pads on the bottoms, which ensures her feet are firmly stuck into her shoes to avoid any Cinderella moments.
The tights in question are reportedly the 7 Denier Non Slip Tights from UK department store John Lewis, which retail for $9.50.
The good news? They do ship to Australia but it will cost you about $19 in delivery fee so you may want to stock up on a few pairs.
The tights have also been treated with a "non-slip finish" so they won't ride down your legs.
No wonder you never see Middleton dragging up the knees of her stockings.
LISTEN: Apparently, the Royals are only allowed to wear one shade of nail polish. And it's not the most exciting.
FROM OUR NETWORK