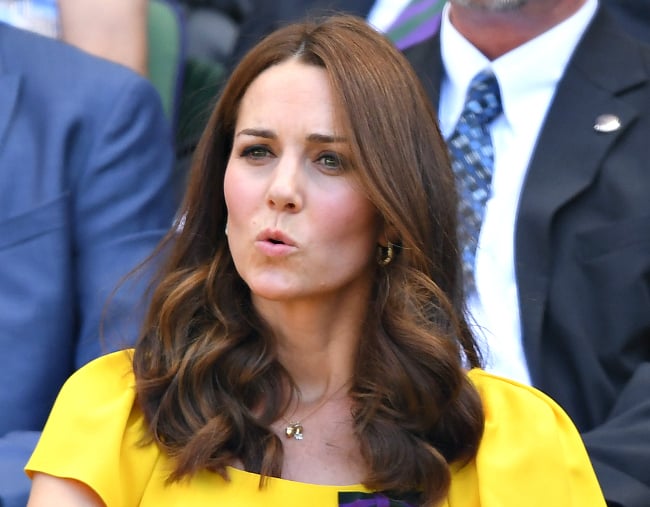 It's rare to see Catherine, Duchess of Cambridge, without her absurdly perfect hair tumbling down around her shoulders.
As much as we'd enjoy the sight of the 36-year-old royal rocking a scrunchie or a claw clip, you'd be lucky to even spot her sporting a dainty little hair elastic.
At the tennis? Hair out.
At the polo? Hair out.
Opening a bridge/watching parades/shaking hands with the unwashed masses? Hair out.
Even, believe it or not, while yachting. (Heck, even we lowly commoners know how sailing works. There's wind, love. Lots of wind.)