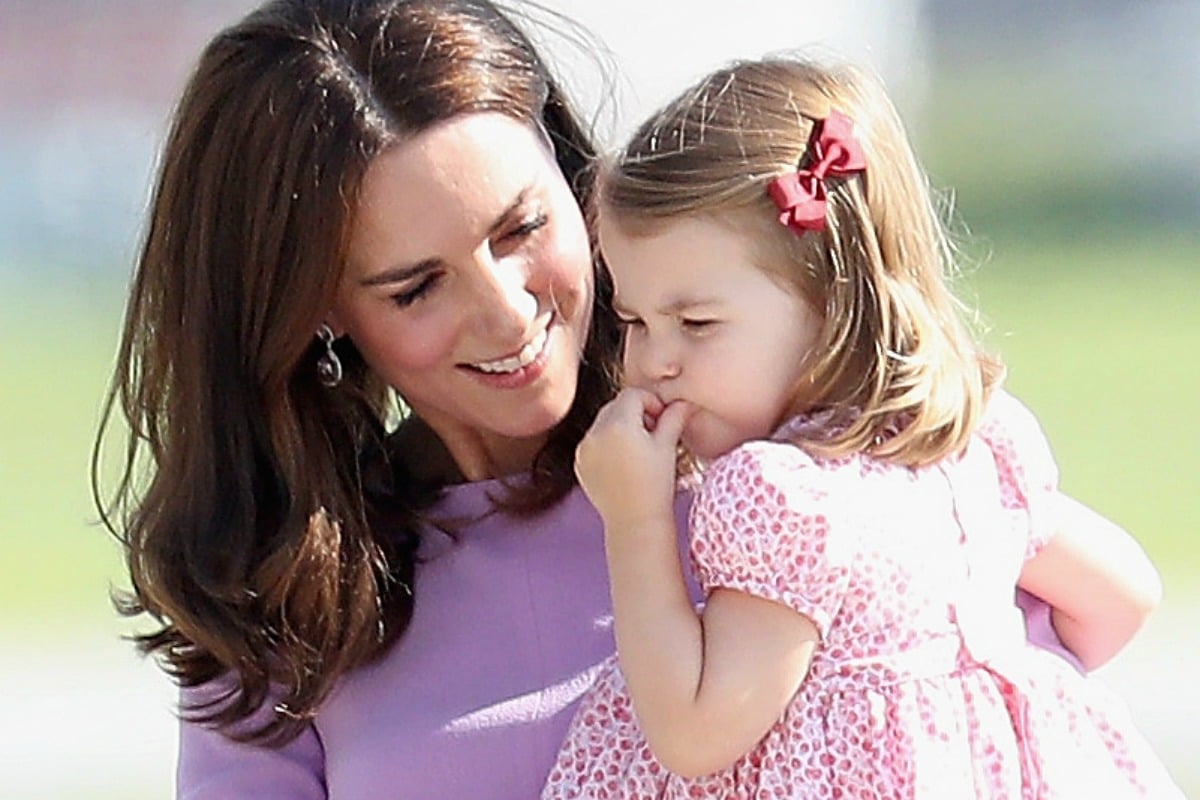 The Duchess of Cambridge has opened up about her struggles with motherhood this week.
Speaking during a visit to the charity Family Action on Tuesday, the mother of Prince George, 5, Princess Charlotte, 3, and 9-month-old Prince Louis, admitted she finds motherhood as challenging as anyone else, even though she has help with her nanny, Maria Turrion Borallo.
"It's so hard. You get a lot of support with the baby as a mother particularly in the early days, but after the age of 1 it falls away," she said. "After that there isn't a huge amount — lots of books to read. Everybody experiences the same struggle."
The Duchess was present to help launch the U.K. support line for Family Action, which is volunteer-based and designed to support parents and caregivers via telephone calls, email and text messaging.
People reports that Deidre, from Islington, north London, and her aunt, Dawn Daley, 46, discussed with the Duchess how the service helped their family, which includes Deidre's two children, both of whom have the genetic disorder neurofibromatosis.