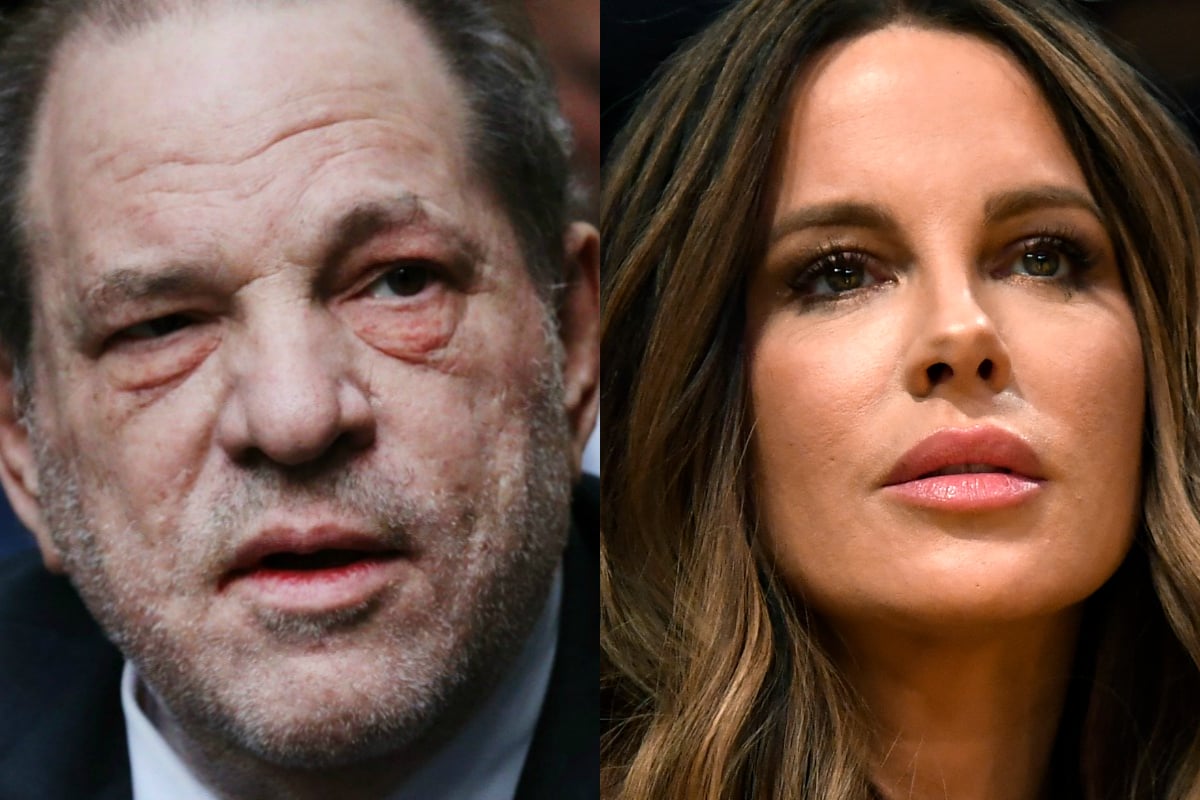 More than 90 women came forward with accusations against Harvey Weinstein. After years — in some cases, decades — of open secrets and frightened whispers, those brave women exposed the 'untouchable' Hollywood producer's pattern of sexual predation; from harassment and coercion, to assault and rape.
Their accounts were the bedrock of the #metoo movement, a global call for awareness, understanding and advocacy about sexual violence that finally created a climate for the Miramax boss to be prosecuted. Largely because of them, Weinstein, 67, was this week sentenced to 23 years behind bars for the 2013 rape of once-aspiring actor Jessica Mann and the 2006 sexual assault of TV production assistant, Miriam Haley.
To paraphrase Mann's victim impact statement, the monster is out of the closet.
Listen: How 6 brave women brought down Harvey Weinstein.

With the truth of Weinstein's crimes exposed, there's space for a second wave of stories. The ones from women who never directly experienced his sexual violence, but witnessed the attitudes and forces that underpinned it.
Actor Kate Beckinsale this week posted to social media a particularly revealing account.
It centred around the New York premiere of her 2001 film, Serendipity. She wrote that, despite reservations that a flashy event weeks after the September 11 terrorist attacks would appear "insensitive, tone-deaf, disrespectful", Weinstein insisted it go ahead.
And so it did. In the middle of a city in mourning, still littered with rubble, the stars walked the red carpet; Beckinsale in a white pantsuit and tie.
The next day, Weinstein invited her to his home under the guise of a playdate for their then-toddler daughters.
Beckinsale wrote, "I turned up and he immediately called for his nanny to take the babies to another room to play. I went to go with them and he said, 'No, you wait here.' The minute the door closed, he started screaming,'You stupid f***ing C***. You C***, you ruined my premiere… If I am throwing a red carpet, you get in a tight dress, you shake your [arse], you shake your tits, you do not go down it looking like a f***ing lesbian, you stupid f***ing c*** .'"
The actor wrote that she was shocked into a tearful explanation for her outfit, one which she thought was respectful given her surroundings: "He said, 'I don't care – it's my f***ing premiere and if I want pussy on the red carpet that's what I get.' Screaming. Livid."
"The crimes that are not crimes."
Researchers tell us there are five key drivers of sexual violence, and they are littered throughout that exchange between Weinstein and Beckinsale.
Sexism: limited roles for women, viewing women as objects. "Tight dress… shake your arse… looking like a lesbian…"
Power: placing value on having power over others and maintaining it. "My premiere… if I want… that's what I get…"
Violence: tolerance of aggression, blaming of victims. "Screaming. Livid."
Masculinity: traditional ideas about manliness, such as the need to assert dominance and control. "If I want pussy on the red carpet…"