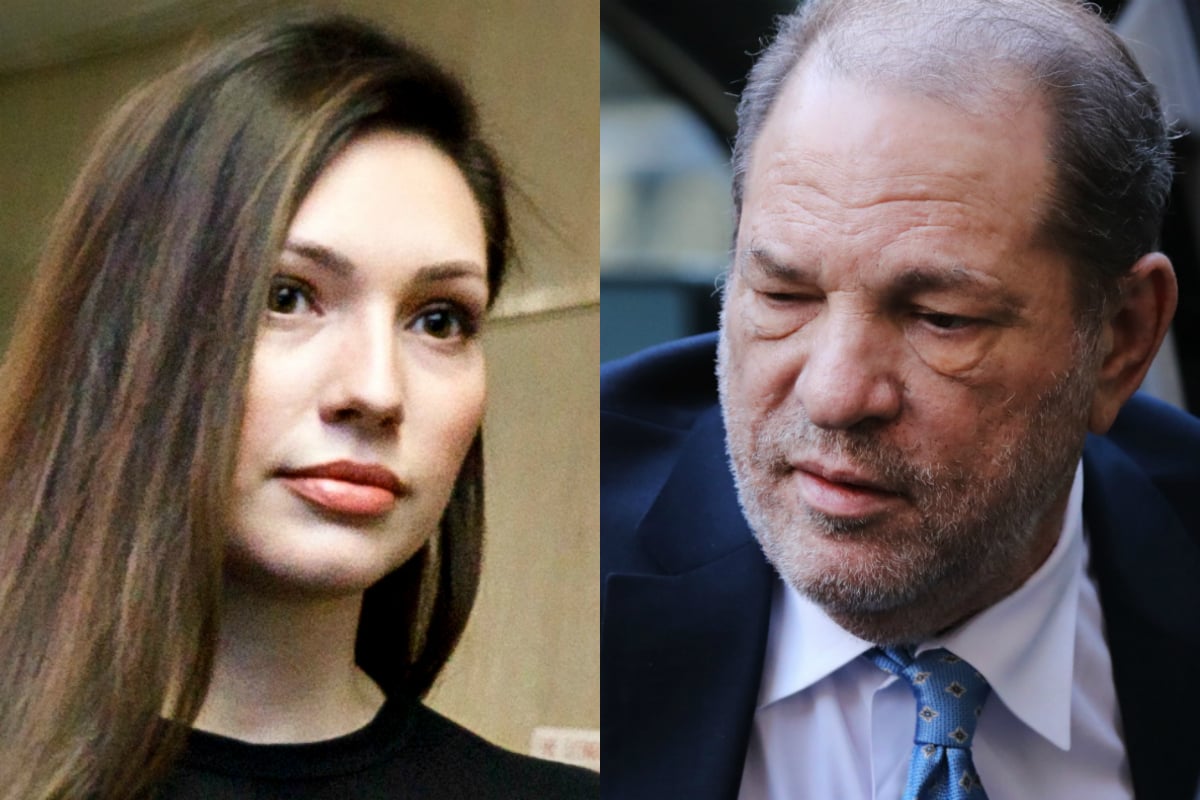 The following deals with sexual assault and may be triggering for some readers.
Your Honour,
The day my uncontrollable screams were heard from the witness room was the day my full voice came back into my power.
Those were the screams that wanted to come out while Harvey was raping me. Those were the screams of a terrified young woman reliving experiences of horrific violence against her body. Those were the screams that will forever haunt those who witnessed me.
These were the opening lines of Jessica Mann's victim impact statement at the sentencing of her rapist, Harvey Weinstein. Delivered in New York Criminal court on Wednesday, this was the once-aspiring actor's opportunity to (at last) tell her full story, to share the ongoing pain caused by the 2013 rape.
She did that — powerfully, eloquently. But, like so many victims of sexual violence, she also was compelled to defend herself.
Watch: Salma Hayak was among the 90-plus women who levelled accusations against Weinstein.

Harvey Weinstein was the one who'd been convicted, the one ultimately sentenced to 23 years over her rape and the 2006 sexual assault of former TV production assistant, Mimi Haleyi.
Yet Jessica still had to use his sentencing — the first meaningful and legitimate platform legally available to her — to justify the way she behaved that day. Why? Because our culture and justice systems still have a limited understanding of victim behaviour. And because she could.
In the United States, just 0.5 per cent of reported rapes end in a conviction. Here, Jessica Mann was standing on a platform very few ever reach.
And so, urging the judge to deliver a meaningful sentence, she asked that they consider what had previously gone unsaid: "I swore to come here and tell the whole truth, only to be limited by yes and no questions [during cross-examination], and premises framed by the defence that were grossly misrepresented."
She presented the psychological theory of "tonic immobility" as evidence that freezing was a natural response to her assault.
She reiterated that she told her rapist "no'.
She explained that he didn't use a weapon, but that his tactics of control and manipulation were enough to make her fearful.
She highlighted the power imbalance between them; his wealth, his means to legally silence accusers, to blacklist people and end careers.