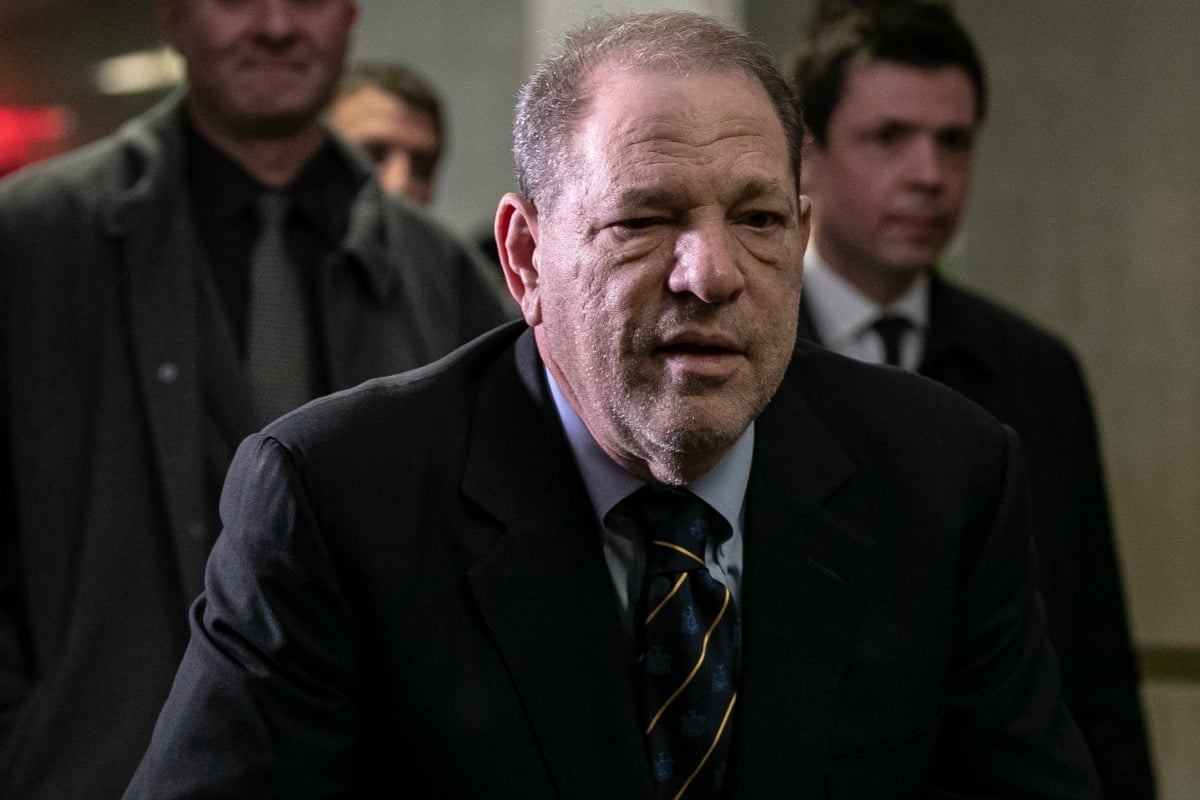 On Monday in New York, 67-year-old Harvey Weinstein became a convicted rapist.
As the jury reached their verdict after five days of deliberation, the number of security guards on Level 15 of the Manhattan courthouse doubled.
According to 9News' Alexis Daish, about four security guards stood behind Weinstein as he sat hunched over directly in front of the judge.
WATCH: Here's some of the coverage after the verdict. Post continues after video.
After being found guilty of a criminal sexual act in the first degree and rape in the third degree, the disgraced movie producer was escorted from the courtroom in handcuffs.
"During those moments, silence fell over the room. I think everyone sitting inside knew they were witnessing a moment in history," said Daish, who was inside the courtroom watching it all unfold.
Victims' lawyer Gloria Allred says this is significant – "juries are believing women" – and her message to Harvey Weinstein himself: "See you on March 11".@9NewsAUS @TheTodayShow pic.twitter.com/DzADyjE3Be

— Alexis Daish (@LexiDaish) February 24, 2020
I too have been in court when a long awaited conviction is delivered.
There's a tense silence, and the whole room has one eye on the judge and the other on the accused as they wait to see how they will react to news that could entirely alter the course of their lives.