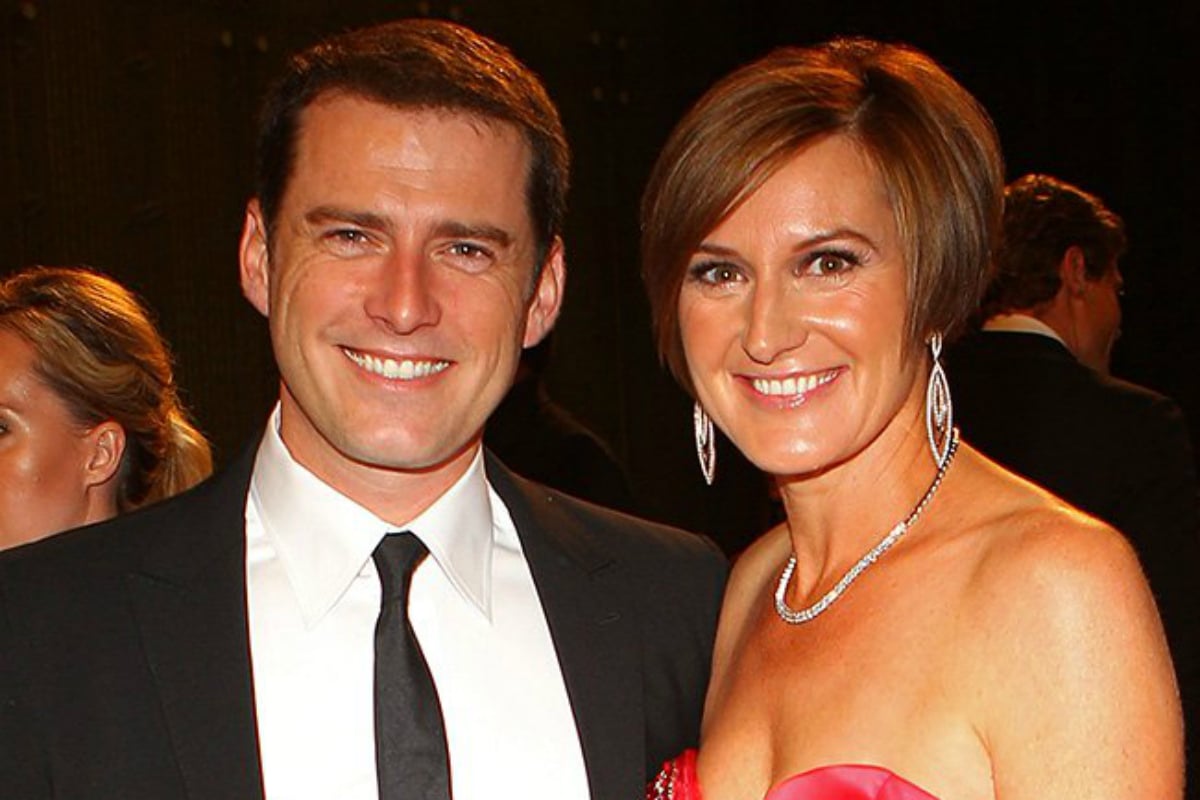 Karl Stefanovic has opened up about his very public divorce from Cassandra Thorburn.
The television presenter, who returned to the Today show at the start of the year, separated from his wife of 21 years in 2016.
Now, a year on from his lavish wedding to Jasmine Yarbrough, the 45-year-old has spoken to Neil Mitchell on 3AW about dealing with his marriage breakdown in the public eye.
Watch Karl Stefanovic react to Prince Harry and Meghan Markle's Royal Family resignation on the Today show. Post continues below.
"Personally, it was a bit hard because I thought a lot of people do go through relationship difficulties and, unfortunately, for me that was in a very public way, but that's what happens when you're a public person," Stefanovic said on the radio show yesterday.
"But I thought, 'Well hang on, a lot of people go through this, and why is mine such a big deal?' I still don't know why it was," he continued.
"I got divorced, I did find love again, and I'm sorry if people are offended by that, but it's made me really happy."
Just months after Stefanovic split from Thorburn, the Channel Nine presenter met Yarbrough, a decade his junior, while onboard a luxury cruise ship in Sydney.
They later went public with their relationship in 2017, when they were pictured in Bora Bora on James Packer's yacht.
At the time, Karl's detractors thought he had moved on from his marriage too quickly, while ratings for the Today show struggled.
After that, there was the infamous Ubergate scandal, in which Karl and Peter Stefanovic were caught 'complaining' about his then co-host Georgie Gardner, as well as their Channel Nine bosses.
 

View this post on Instagram