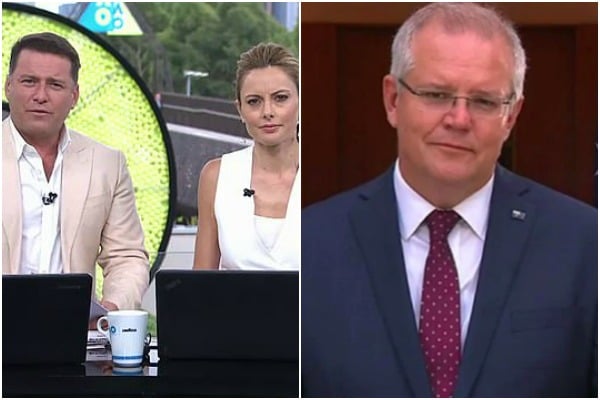 You could practically feel the tension through the TV this morning as Today show host Karl Stefanovic slammed Prime Minister Scott Morrison's response to climate change.
Stefanovic spoke for many, as he accused Morrison of being "out of step" with everyday Australians.
"The country has been burning. We now have floods. We now have these horrific dust storms. Homes have been lost. We've lost lives. And the country is grieving. Farmers are shooting their own cattle.
Here's a snippet of the interview. Post continues after video.
"I think there is a perception, right or wrong, that you aren't leading the country on climate change," Stefanovic said.
"People aren't satisfied with what you are doing. Are you not concerned in any way, shape or form, that you are out of step with what everyday Australians are thinking and feeling during this crisis? And it is a crisis," he added, before allowing Morrison to respond.
"We've got longer, hotter summers," was the reply.
"I think there's a lot of misinformation out there," Morrison added. "For example, we will reduce our carbon emissions per capita by half between now and 2030. We are leading the world on renewable investments in technology and in energy."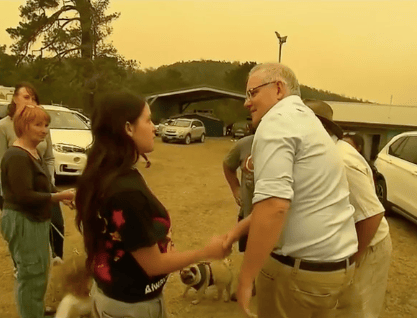 He was interrupted mid-spiel by Stefanovic who butted in to say: "Whether it's just perception, that's fine, but the perception is that you're not. And people want you do something more. They feel it."