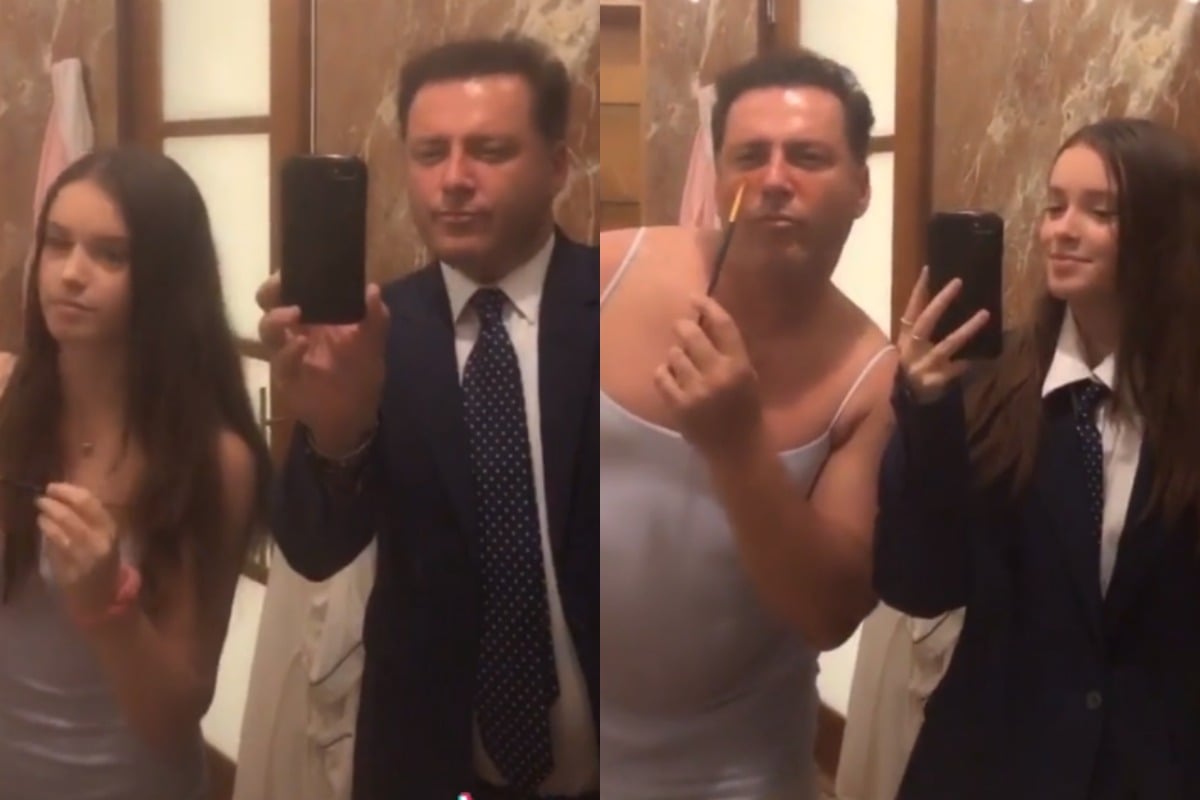 We're four months into 2020 and it's fair to say we're all going a little stir crazy.
Thank God TikTok is here to provide us with the kind of content we didn't know we desperately needed in our lives a mere six months ago. Like approximately 590854906 videos of our colleagues dancing alone in their living rooms and slightly embarrassing… dad content.
Karl Stefanovic has become the latest celebrity dad to join the video dancing craze. Yep, we've officially hit peak isolation.
Watch: Celebs are getting… creative in isolation. Post continues below video.
The Today show host has shared videos of himself dancing with his teenage daughter Ava, who he shares with his first wife Cassandra Thorburn.
In one video, Karl dances and switches outfits to Drake's 'Nonstop' with Ava. And it's… premium dad content. ¯\_(ツ)_/¯