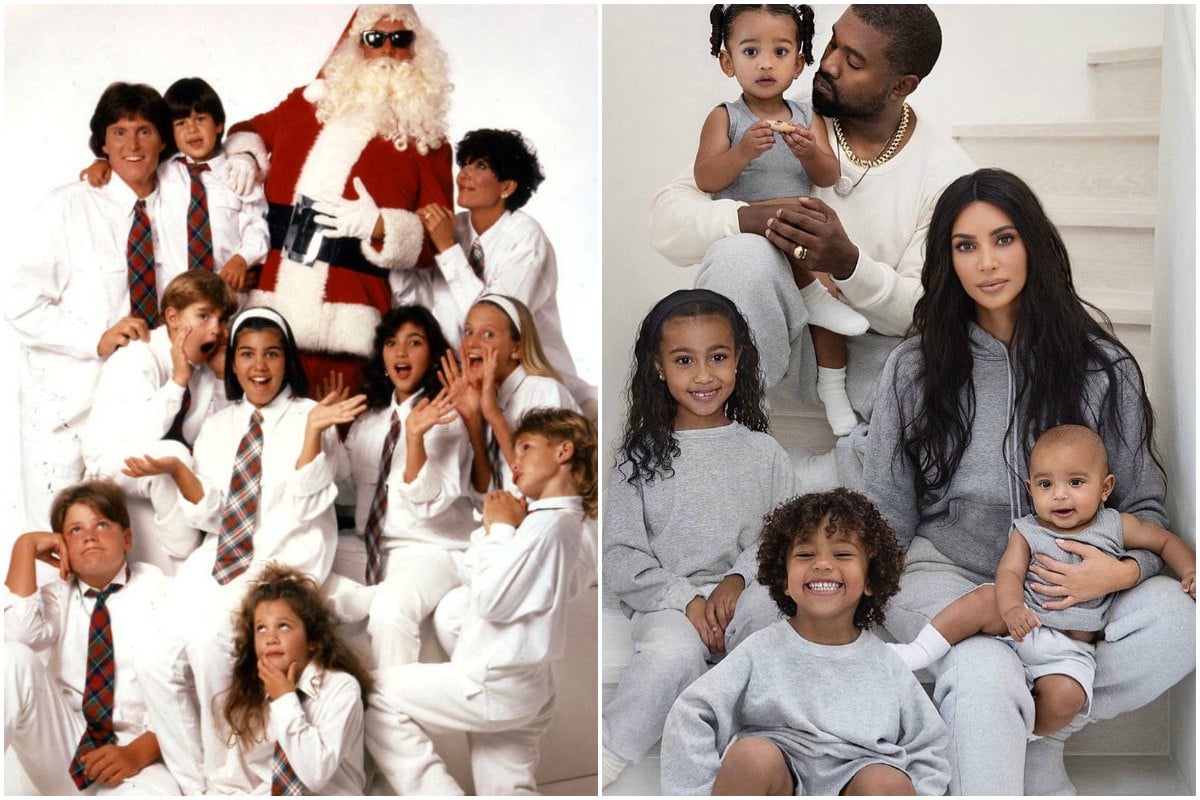 Well.
It's that time of year again where the 231 members of the Kardashian clan gather round for a packed Christmas card distributed to their hundreds of millions of followers.
This year, however, is seemingly the first where Kim Kardashian has broken tradition and done her own card with her nuclear family – husband Kanye West and their four children, six-year-old North, four-year-old Saint, Chicago, who's nearly two, and Psalm, seven months.
"It was a time thing and it was hard to wrangle everyone together so I said I'll just do my own family," the makeup mogul and entrepreneur said on The Ellen DeGeneres Show recently.
"It was so much anxiety with the four kids, North was having a day and I said 'fine we'll do it without you' but then she said she just wanted to shoot with me. So I said fine we'll just Photoshop her in. So that's not actually her in the picture. The anxiety I went through to get that picture. There's always one."
Here, we've collated every single Kardashian Christmas card that is available online. And goodness, the transformation is… significant.
Scroll to see how the annual shenanigan has evolved over time and the people that have come and gone throughout the years.
1992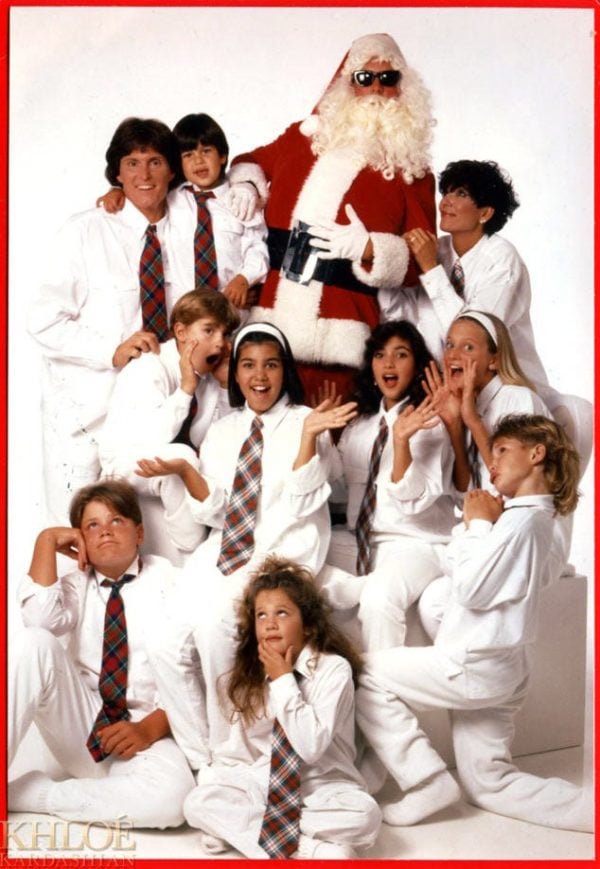 1995