1. Turns out the emails Kanye sends Kim aren't exactly normal 'husband and wife' messages…
To be a fly on the wall on the marriage of Kim Kardashian and Kanye West would be an enlightening experience.
For example, they just don't seem like the kind of couple who sit around and argue about who's turn it was to take out the bins, or whether they should get takeout from the local Thai or Italian.
In fact, according to last night's episode of Keeping Up with the Kardashians, we learnt that Kanye regularly sends Kim emails updating her with what's sartorially on trend.
His most recent snippet of wisdom?
"[Kanye] sent me a whole email like, 'You cannot wear big glasses anymore. It's all about tiny little glasses,'" said Kim, while wearing said tiny glasses. "He sent me, like, millions of '90s photos with tiny little glasses like this."
While correct – just ask Gigi Hadid, Rihanna, and sister Kendall Jenner, does that read a little controlling or just a husband with his own fashion label, trying to lend a helping hand?
To be honest, we don't even know anymore.
2. A strange but clever (?) clue Bambi Northwood Blyth and Dan Single have broken up.
We have news from the land of beautiful people who get together with other beautiful people.
Alright, it's not news. It's baseless speculation and conjecture, but let's continue, shall we?
For months, rumours have been circulating that Aussie model and owner of statement brows, Bambi Northwood-Blyth and her Ksubi founder husband, Dan Single are, as they say, on the rocks.
But an Instagram story from Northwood-Blyth might have but not really confirmed their relationship status.
The 26-year-old shared a picture on Wednesday of her overseas flight path via a flight-tracking app feat. some "mates".
Or, more specifically, 'wingmen'. "So glad all my friends are on board," she wrote, hinting at her excitement at having wingmen around her.
Single people like wingmen. Geddit? Geddit? Tenuous for sure, we must admit.
However, this 'news' comes almost a year after Single was injured when the balcony of his Paris hotel room collapsed in March 2017. Since then, the duo have barely been seen together, nor have they posted about the other on social media.
Case closed. Kind of.
3.Anna Wintour ate bread. Makes headlines.
Alert the police. Someone working in fashion actually ATE food that was not a celery stick.
Even better, it was a carb. Bread to be exact.
Even even better? The person in question was Anna Wintour. Yes, THE Anna Wintour.
Groundbreaking, we know. And yet... it did make headlines.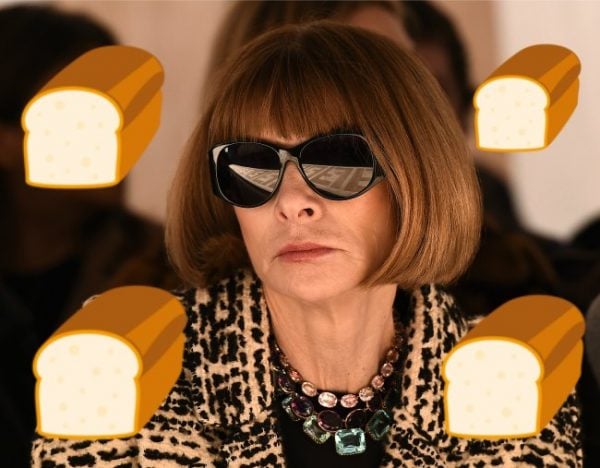 Page Six reported the US Vogue Editor was waiting for Broadway star Cynthia Erivo's 31st birthday dinner on Monday night to start when the carb craving kicked in.
"I need bread," a spy reported her as saying. You read that right. "I NEED BREAD".
She was given the bread before dinner and all was well with the world. The end.
LISTEN: Not everyone is as Gluten Free as they say they are and only 1 in 6 people are ACTUALLY gluten free. Post continues after audio.

4. Michelle Williams was paid one percent of Mark Wahlberg's fee for 'All The Money' reshoots. Pay gap? What pay gap?
After allegations of sexual misconduct against Kevin Spacey were made public, Ridley Scott and his team decided to reshoot all the scenes of his new film All The Money in The World that featured the actor, and replace him Christopher Plummer.
This meant stars Mark Wahlberg and Michelle Williams had to come back for several weeks to reshoot scenes, which Scott claimed at the time they both did for "nothing".
Well, now it seems just one person did it for nothing - or practically nothing - and the other was paid $1.5 million. Can you guess who got what?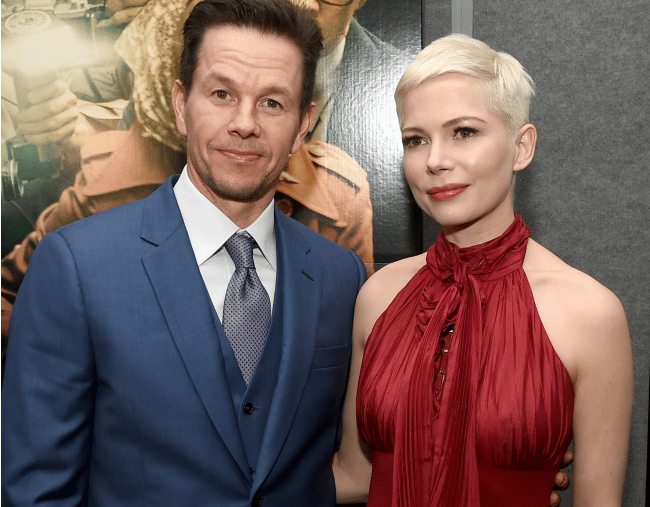 Yes, while three different sources told USA Today Williams was paid just $80 a day, working out to less than $1000 in total, Wahlberg was paid more than 1000 times that. For the same work.
Wahlberg's team reportedly negotiated the extra fee, while Williams waived hers, but the actress wasn't made aware of her co-star's salary. Sigh.
5. Meghan Markle pinched one of Kate Middleton's favourite style tricks while with Prince Harry.
Naturally having Duchess Kate as your sister-in-law would do wonders for your fashion game and it seems Meghan Markle is taking note and opting for one of the Princess' favourite British retailers.
During a recent royal engagement to UK radio station Reprezent FM, Meghan was seen wearing a black wool jumper from Marks & Spencer, and not only is this big news because it comes in at an affordable $77AUD, but it's also currently on sale.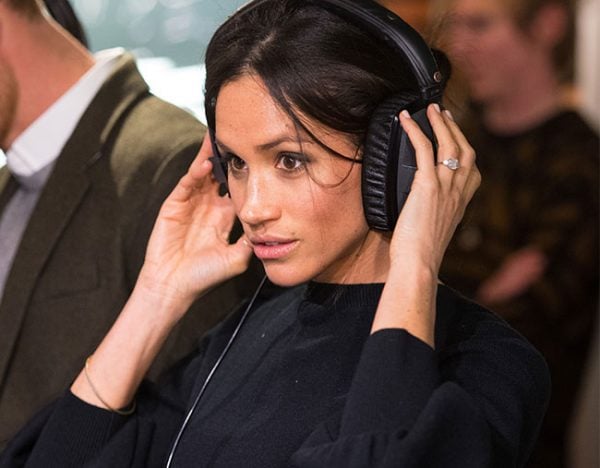 Naturally it was long since sold out.
The Duchess of Cambridge is known for her mixing of high and low fashion and opting for high street staples like jeans from Zara and UK brand Reiss... with a good bit of designer pieces from Zimmerman, Erdem and Alexander McQueen thrown in for good measure as well.
For more rules in royal dressing, we break down all the ways Kate and Meghan cement their styles, including Kate's favourite pair of sneakers that's most conveniently available on The Iconic.
LISTEN: On the latest episode of Mamamia Out Loud, the team talk the real possibility of Oprah running for President, coffee colonics, Time's Up movement and how to actually put your phone down.