Ever since the public first realised that Meghan Markle and Prince Harry were very much a thing, it's been well documented that the American actress' style is rather different from that of her royal soon-to-be sister-in-law, Kate Middleton.
The 36-year-old Suits star's style has traditionally been more 'chilling in a California cafe' than 'ready to rule the Commonwealth'.
But since news of their engagement, it's been noticed that Meghan has slightly upped the 'royal-ness' of her outfits. (If a AU$97,000 engagement dress doesn't scream PRINCESS we don't know what does).
It's rumoured the actress was even forced to give up – gasp – displaying her knees or thighs when things with Harry started to get serious. Apparently, knees are just not becoming of a royal.
LISTEN: Why Meghan Markle is the role model young women need right now.
Cut-off shorts and mini skirts aside, it's safe to say that Meghan has maintained her own unique sense of style: she even wore ripped jeans the first time she and Harry stepped out together in public.
What. A. Boss.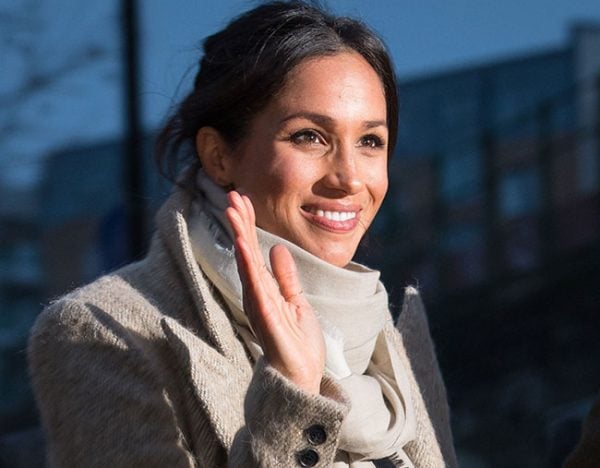 But there's one style tip it seems Meghan is all too happy to pick up from her almost-sister, and it's one that's made both women a favourite with both the fashion-focused and budget savvy.
During a visit to British radio station Reprezent FM with her fiancé, Meghan was spotted wearing a black wool jumper from budget-friendly British retailer Marks & Spencer.